Lunch time in Seochon is quiet and dynamic at the same time. I am not sure where I was but the restaurants are usually crowded with people from here and there during the lunch time. Many stores have appeared and disappeared in Seochon. Suddenly I became curious of newly opened shops in Seochon as much as the shops that stayed in this area for a long time. I ran into a boutique design shop that recently moved to Seochon, 'LEEGAMGAK'. I had a chance to interview Lee Haein and Lee Heeseung who run LEEGAMGAK.
Q. Please briefly introduce 'LEEGAMGAK'.
Haein : We wanted to do sensitive design works and just intuitively decided the name as 'LEEGAMGAK' (Gamgak means 'senses' in Korean). We are interested in Korean traditional arts and designs, so we make the designs motivated by those.
Heeseung : Because both of our names are Lee.
Q. The logo is very cute. It looks like three green round beans are sitting next to each other. How did you come up with the brand, logo and the overall concept of 'LEEGAMGAK'?
Heeseung : Well actually they are not green beans, but we visualize cloud and a pond. A green cloud pond, we took some ideas that can mix oriental images together and created it in modern style.
Q. Thinking of the exterior and the items of the showroom in Mangwon-dong you operated before, it seems like you really like green color. I would like to hear the reason of choosing green as the brand color.
Haein : I like deep green color. Because I just naturally like green color.
Heeseung : I just love green color and another reason is that we wanted to use some distinguishing color that traditionally used in Korea. At first, we tried Dahong color (cherry red). Started with Dahong and used green after, and now we use both of the colors a lot.
Q. You recently moved from Mangwon to Seochon. Was there any reason or background story of moving the space?
Heeseung : We moved twice but actually it has been not that long since we opened 'LEEGAMGAK'. The biggest reason of the first move was the landlord. The landlord was changed when our contract was still more than one year left to the expiration date and the rent was doubled. We decided to move at last after some consideration and the rent was the biggest reason behind.
The second place was quite big. Well as the first one was small, we wanted to move to bigger place when we have a chance. However, a friend who was taking care of the cafe, went abroad for study. The rent was higher than regular office since it was in the shopping district, and it was hard for me to operate the cafe without her, and actually I didn't really intend to open a cafe.
Therefore, we decided to look for a smaller place where we can focus on our works and we found here. The location is great, it is close to our houses, and the impression of this area was nice. In addition, the Kyungbok Palace near by seemed like it would match well with the feeling that we want to give through our shop.
Haein : Since we decided to move, we searched a lot of places. We went to Euljiro, Hongdae, Yeonnamdong, Hyochangdong and Yongsan. After all of these, I'm not sure if I can say I've liked Seochon since the beginning but, I did have positive feelings about it. It seems quiet, I can see the mountain. We both like this kind of atmosphere so we visited this place and the natural lighting here was amazing.
Heeseung : the biggest reason we picked this place was it got windows toward every direction.
Haein : And quiet.
Heeseung : The sunlight comes into the house all day. The sun is the most important criterion. That's why I chose this house.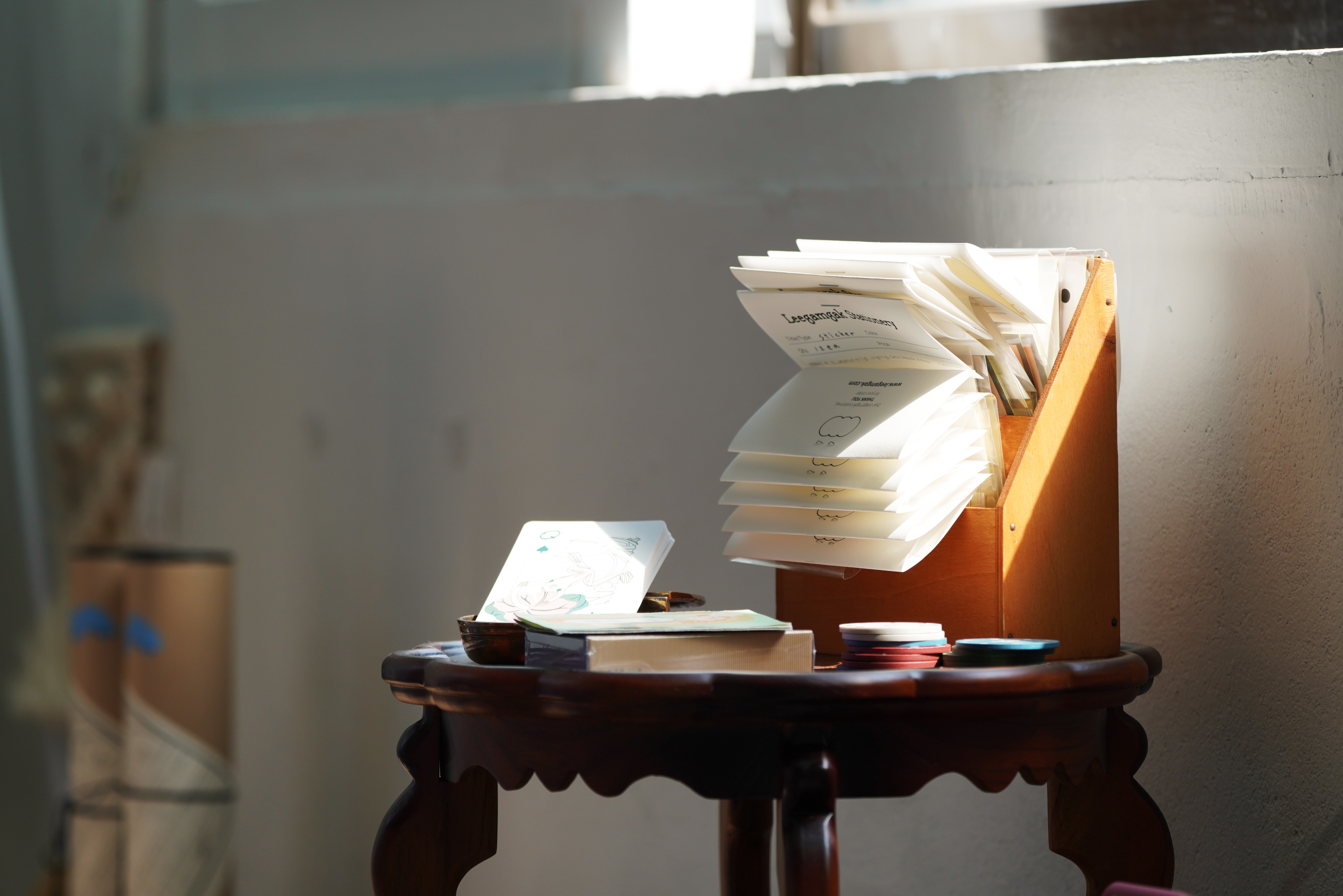 Q. What would be the difference between when you come to Seochon for work and when you are not?
Haein : Oh it's a big difference (laugh). And the time seems a lot different when I come here to play, for example, I visited Seochon several times when I was in college to hang out with my friends, so I usually came here in the late afternoon or in the evening. However, now I live here and I got to see different groups of people, like many businessmen.
Heeseung : It is calmer than I thought and active at the same time as there are more people than I thought. Well over there is the main Gwanghwamoon intersection. Inside is very calm and the main streets became alive during the rush hours when people go home from work.
Q. What are the pros and cons of living in Seochon?
Heeseung : It's more organized than Mangwondong. It recently gets quite popular over there as well but it's very busy because a lot of new stuff moved in, well maybe that's the beauty of Mangwon, but still I feel Seochon is cleaner and more comfortable.
Haein : The roads are well organized and it has village-like feeling because many of the neighborhoods have lived here for a long time. Especially, I like that my commute time has been shortened a lot, about 20 minutes shorter. And the sunlight. It reaches every alley of the village, and there is a straight, open street that I like in front of the second exit of subway station. And you can see the mountain back there. This kind of feeling that the scenery gives? I like it the most.
Heeseung : I like that I can see the mountain. There are not many places in Seoul that the mountain is this close, and I just love it. Although we are only on the 4th floor, I can look down all the buildings from here.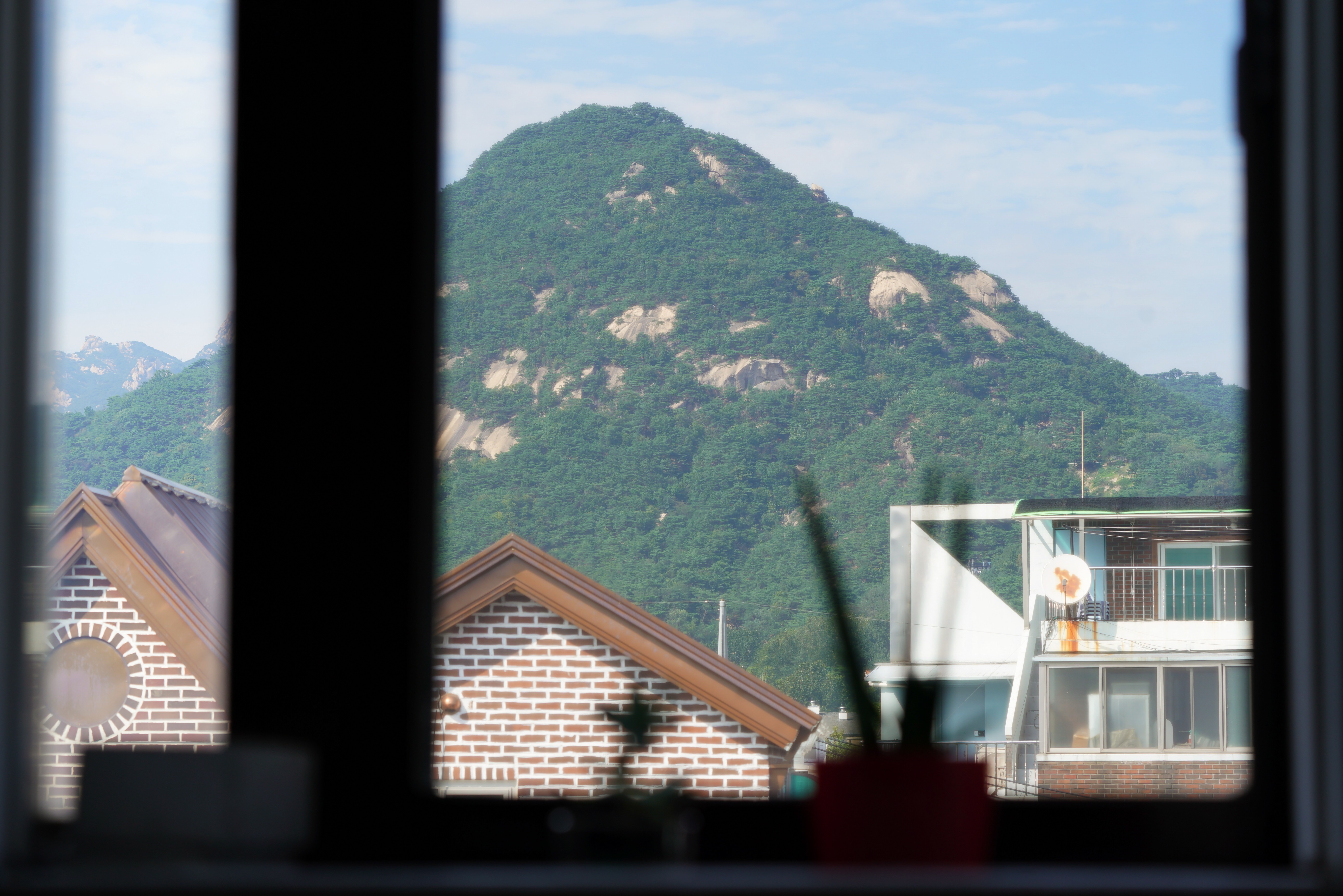 Haein : Oh, and another good thing is that we try to visit as many museums as possible, but you know, people tend to end up not going if it takes too much time. Now, we've got closer to the National Palace Museum and there is Daelim Gallery nearby. So we don't really miss the exhibitions and I like this.
Heeseung : One thing is that I feel bad for visitors to our place because it is kinda hard to find. People keep calling us and ask 'where is it?' (laugh). But I am embarrassed to put 4th floor on the address. Yeah, I feel sorry whenever this happen.
Q. I think when LEEGAMGAK was in Mangwon, it was more like a offline showroom. What made you reduce offline sales and classes, and change the concept of the place as more like a workroom and a studio?
Heeseung : We don't open the classes anymore. The showroom only opens two days a week and only once a month in weekends. I guess there are pros and cons. When we did the offline showroom, it was easier to meet people who purchased our products and to see their responses.
It was good for us as well to get fast feedbacks but it was not easy to do our own works since we had to deal with the customers continuously at the shop. It was too hard to take care of other stuff. After a long consideration, we decided to reduce the showroom part and changed the place focusing on the workroom because we thought that we wanted to do more works, rather than just selling products.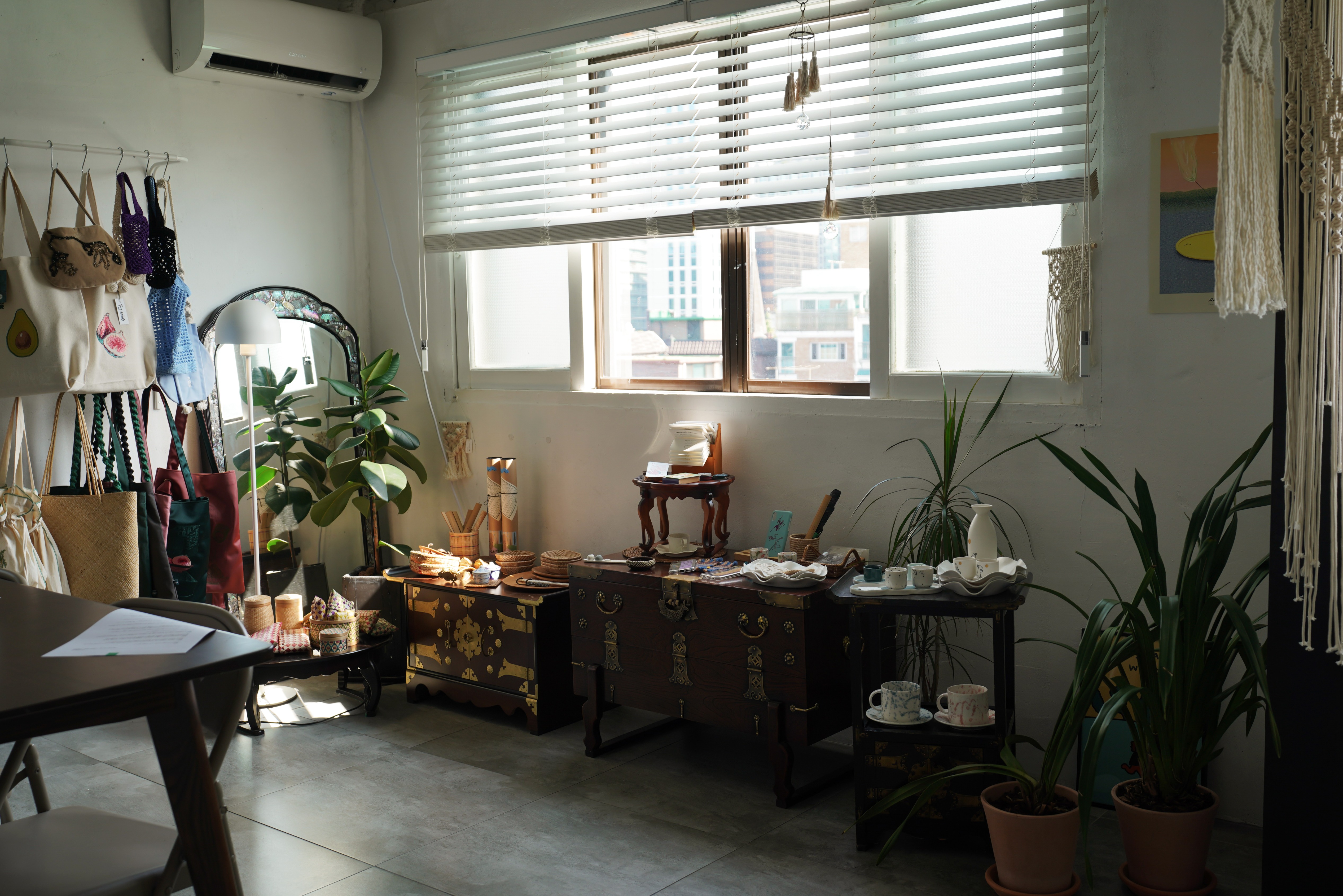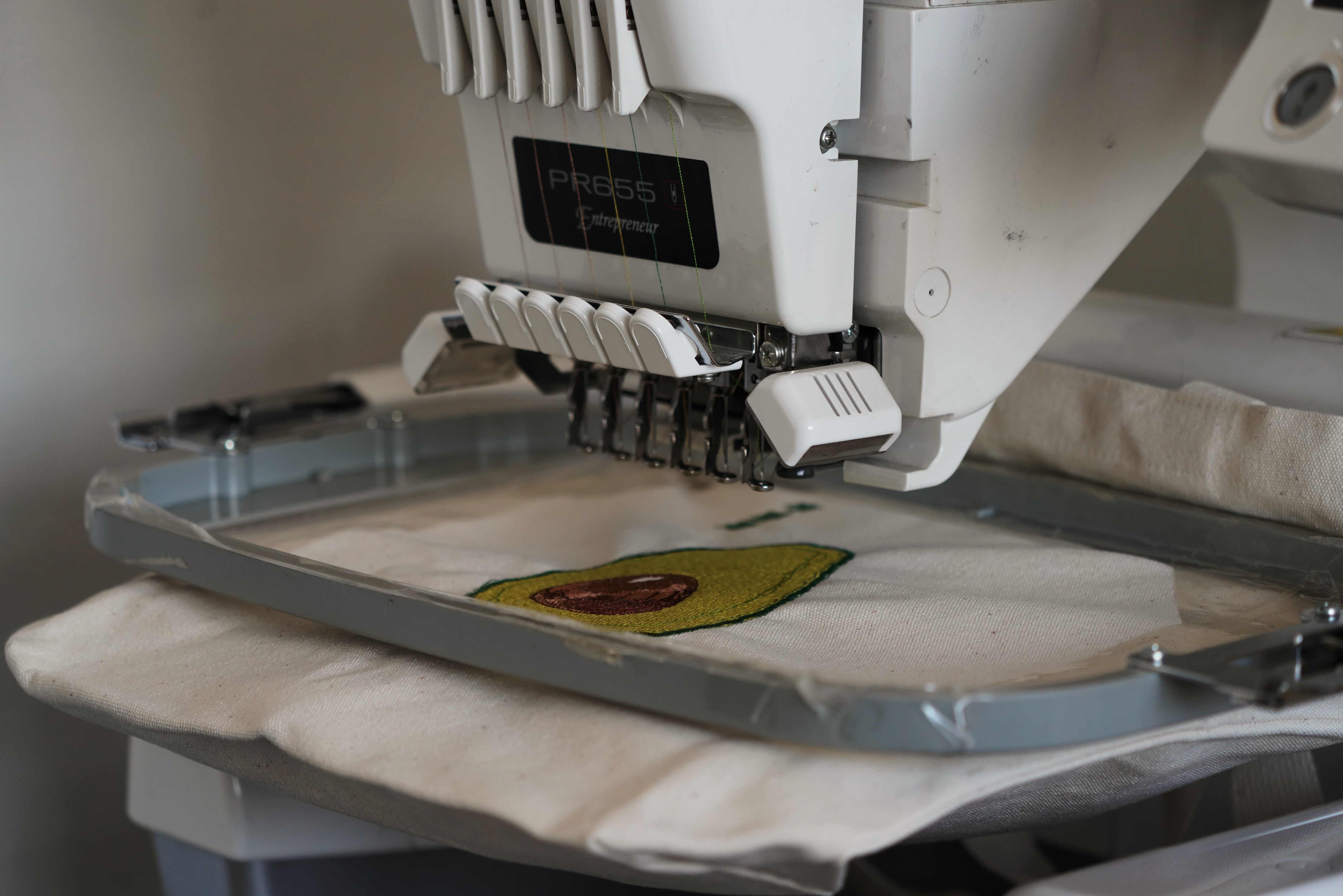 Q. I think the number of new customers would have decreased after moving to the 4th floor, is that right?
Heeseung : Well, there are no visitors anymore who accidentally find here.
Q. Then do the fans come visit here who already know LEEGAMGAK?
Heeseung : Yeah, in most of the cases. Of course the volume of offline sales decreased compared to before but the amount of products increased that each person buys. And I feel really grateful that they already know our brand and come to purchase our products.
Haein : In addition, it is good that we can take more time to explain the items to them. Such as, how we made this and, stuff like that.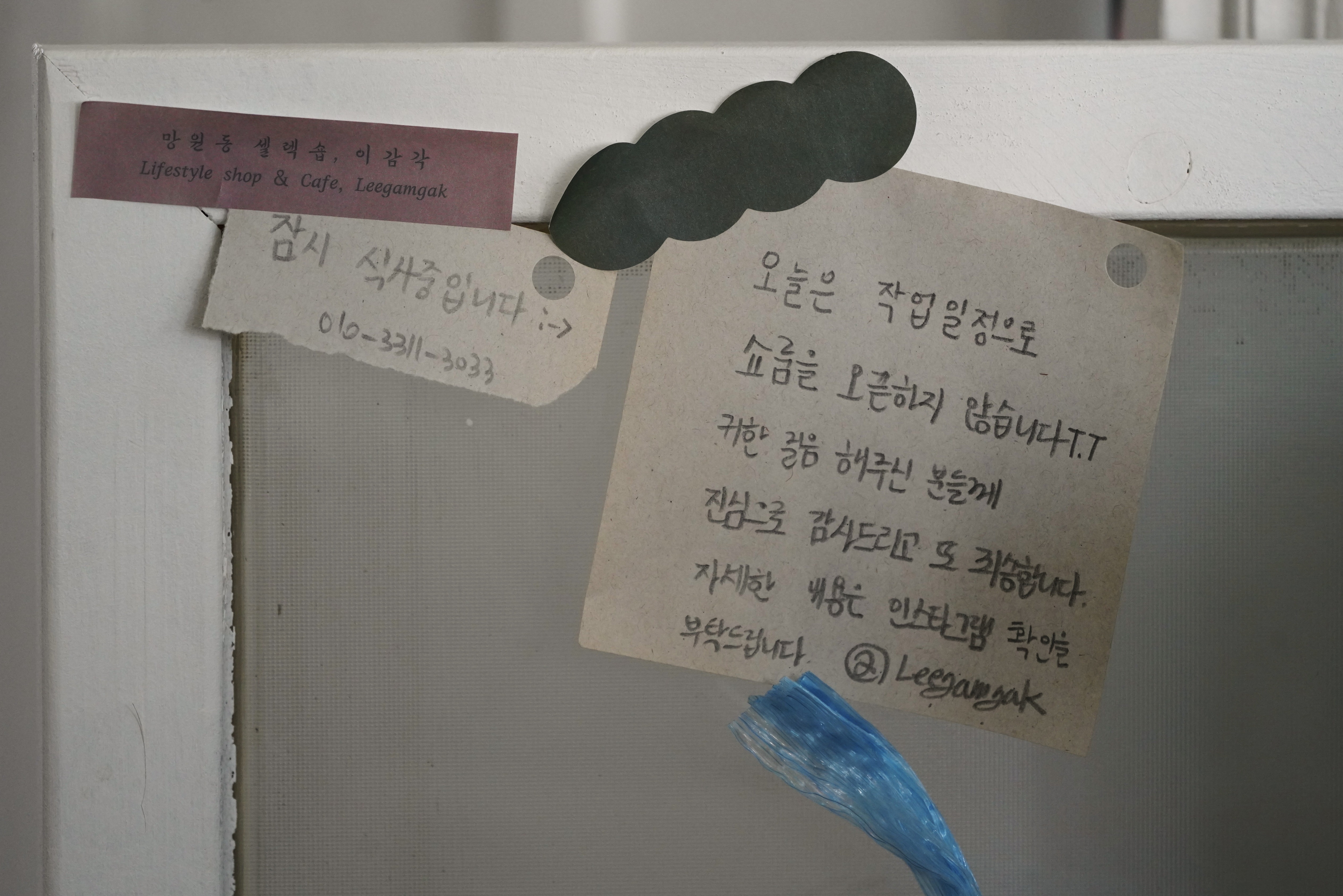 Q. I guess since you are doing artworks, you might get influenced by the environments around. In this context, how is the 'working environment of Seochon'?
Haein : It's fantastic. I came to Seochon without considering that kind of aspect but once I move in here, it's so comfortable.
Heeseung : The art galleries are around and so are the factories. It has a great access to many places including Euljiro, print shops, fabric market in Dongdaemoon and bag factories in Shinseoldong which makes it convenient to work.
Haein : When we are stuck, I ask Heeseung "Wanna check out Seoul History Museum?". Then we go for lunch and take a walk over there holding our products and it help us refresh a lot. It is interesting area to take a walk. Like you feel you get rest while taking a walk.
Q. There are many small workshops and studios especially in Seochon. Mangwondong has lots of these places as well but it seems like the workshops in Seochon are more hidden in the alleys. Considering this, I wonder which brands and artists are that you have newly communicated with in Seohcon.
Haein : It's been not that long since we move in here, so, not yet. Wait, are there? You don't come up with anyone, do you? Ah, the owner of the ramen restaurant is very close with us.
Heeseung : I went there to eat ramen and he knows we are here because we are just across from the street. One day, I went to eat ramen by myself and he asked why I came alone. So I told him that my friend is having her own lunch box and he told me to bring Haein and eat together here. After that, I had ramen and she had the lunch box next to me (laugh). He is very nice.
Q. When you go to work, go home from work or when you are working, do you have any kind of special place or routine in Seochon? For example, I go to a cafe that opens early on my way to work and buy some drink and snacks. It's my morning ritual(?), I would say. I feel empty if I skip it.
Heeseung : I do stretching after lunch. I can't do when we open the showroom but sometimes, we put a mat and do yoga after lunch (laugh)
Haein : It feels like this village make this kind thing possible. Like I can spare about 30 minutes just for myself.
Heeseung : That's right. Usually in the morning, I do some work that doesn't require using my brain a lot, such as dealing with delivery. After do some stretching, then I start working.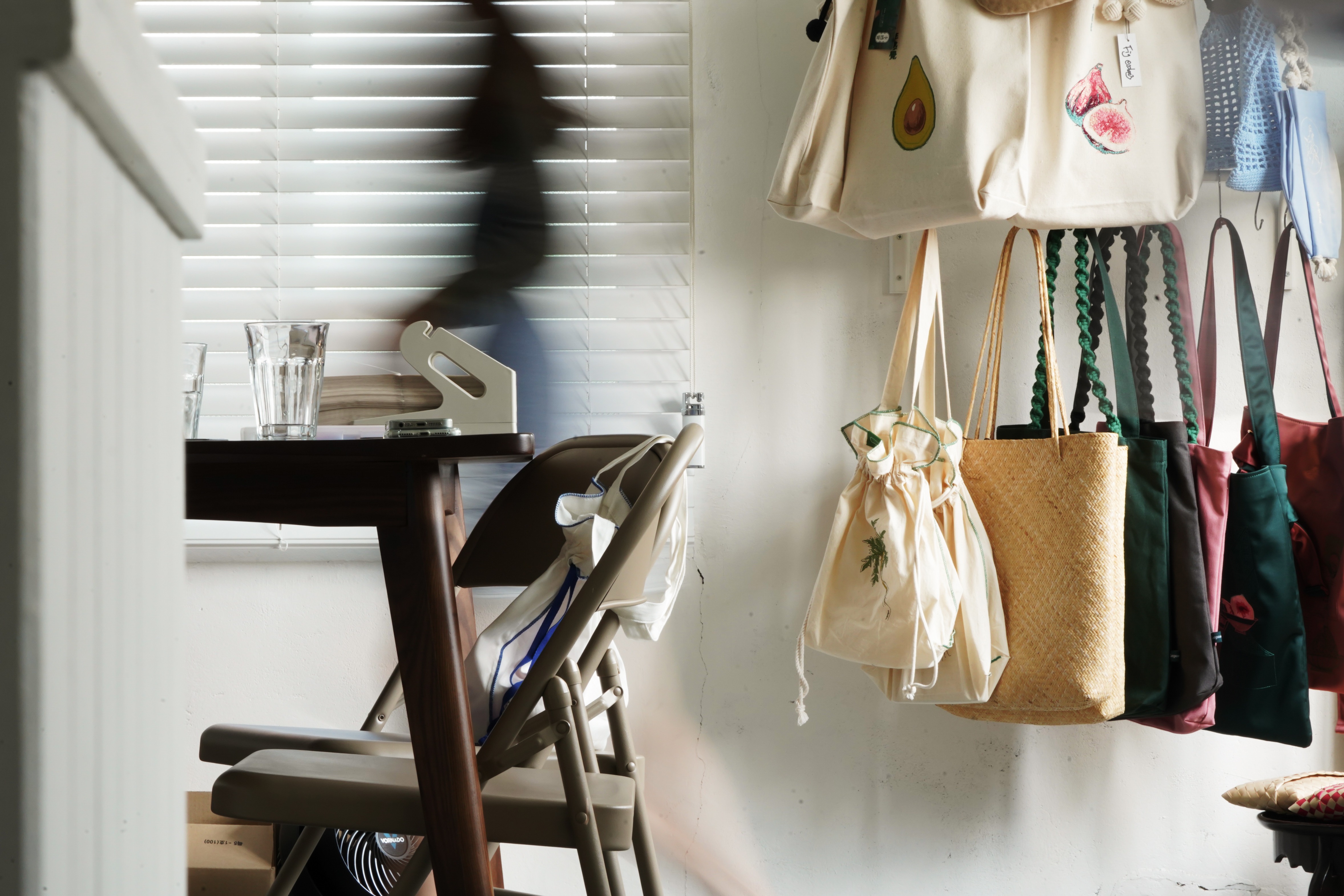 Q. It looks pretty hard to run a brand only with two people. You have to come up with ideas, make them real and on top of that, you have to take care of the sales and take photos as well. How is it?
Heeseung : We are busy because there are many types of different work, not that we have too much work.
Haein : Yeah, for example, we can't forget the delivery tasks. There are too many things that we must remember. Like Sampling, that's another one that we cannot forget. If I forget, the schedule just keeps postponed. It takes a while to adjust and upload the photo once we take one, so usually I take photos when we go to see exhibitions. Sometimes I bring our products during travel.
Q. Then you mean you take all of the photos? And be the model by yourself as well?
Haein : We have some outsourced works but a lot of our photos are taken by us.
Heeseung : If we have a huge launching, we just asked someone else. There is a friend of ours who do the photography and some model friends, and we often asked them to work with us. Usually, we do the works by ourselves. We need photos for light postings more than we thought apart from the look book on the product details and we do those works on our own.
Q. The chemistry between you two should be very important.
Heeseung : We've heard a lot that we look like sisters. When we were in college and took the same classes, our professor said that we were getting similar to each other. In the 3rd year of college, I felt that we were quite similar when we did one project together and after we moved up to the last year, I seduced her to work together by saying "Hey, I see you do the works very hard" (laugh) "don't get hired, let's do this together with me."
Q. Your work is based on the concept of 'Korean vintage' and 'modern art nouveau'. Does the direction of design that 'LEEGAMGAK' pursues correspond to the characteristics of Seochon area? If it does, what kind of aspects would that be?
Heeseung : Seochon is one of the areas in Seoul that touch of tradition remains. I can say that it becomes our base and also we can get various information.
Haein : Many Hanoks are preserved and in the area like Gwanghwamoon, you can capture that tall buildings and the Kyungbok Palace behind in one shot. Just seeing those stuff can inspire me. I don't really think like, this part is specifically similar to that, but just consider the overall context.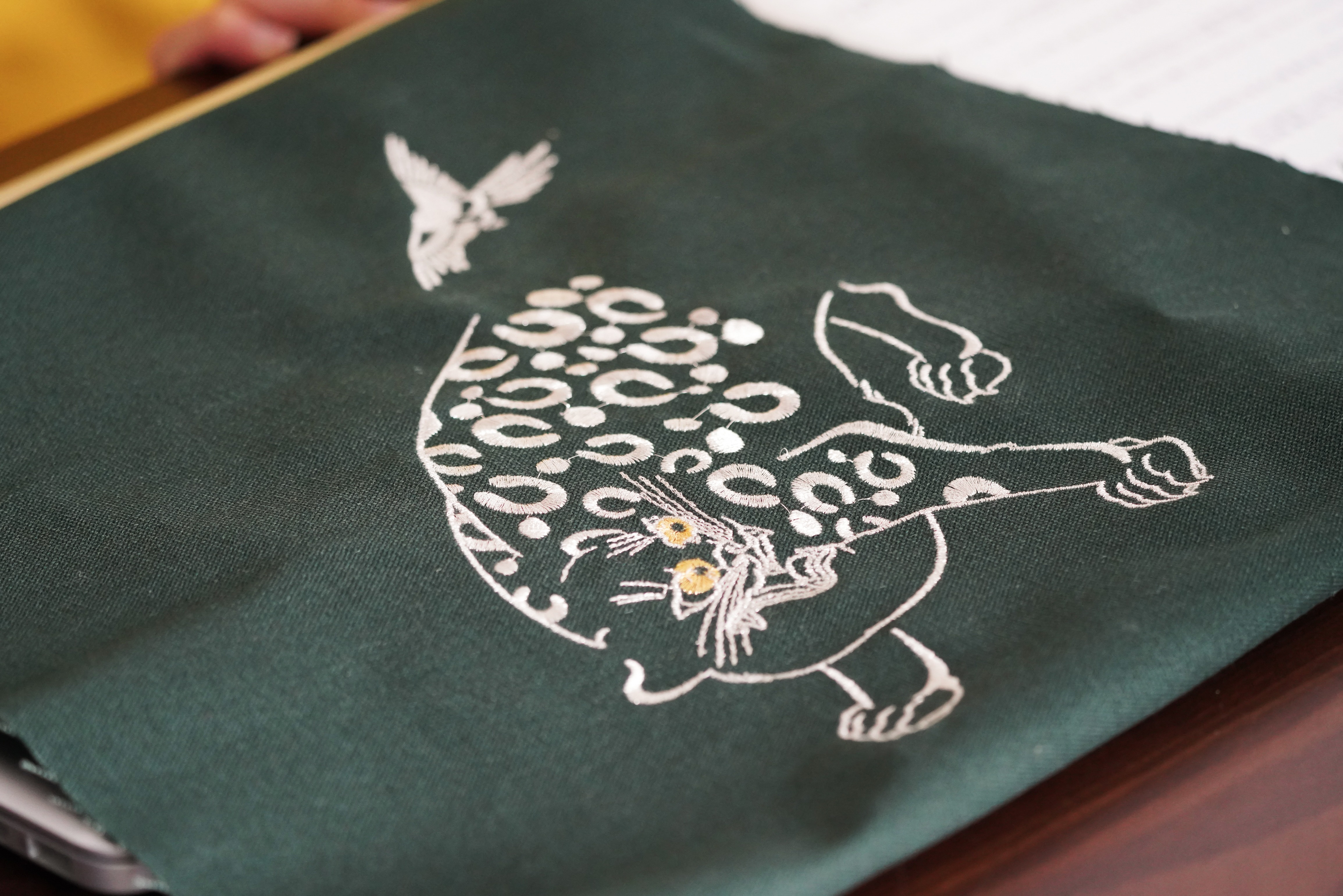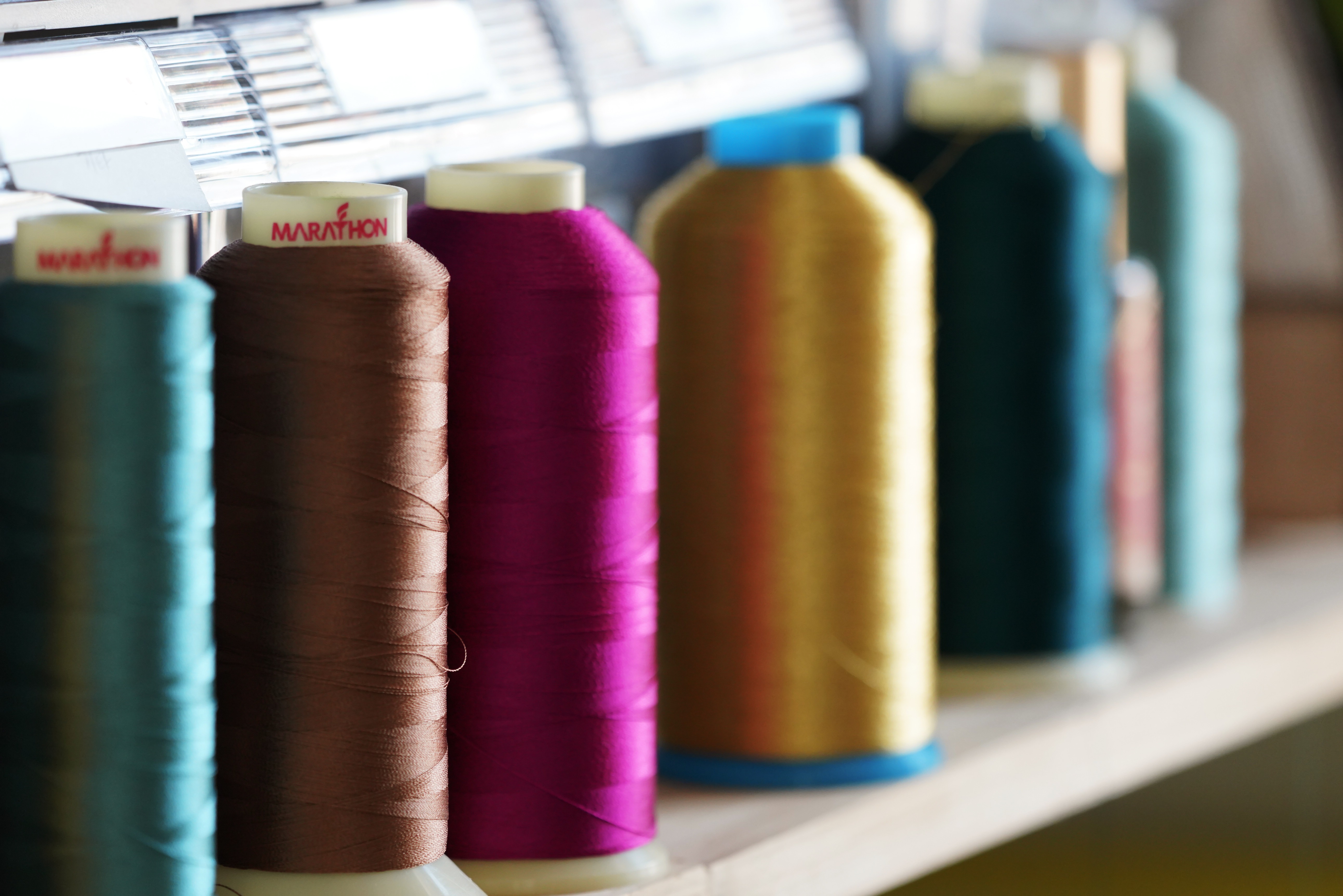 Q. Looking into the details of your products, they are fresh and interesting as they contain the artists' preferences. I wonder what the people would like who do the works like these.
Heeseung : There was a professor in our college, he was not a full time professor but he gave lectures here and there. Anyway, his lecture affected us a lot. He gave new point of view toward Korean design and East Asian design, different from prevalent story of design. That helped us think differently.
Haein : He was really interested in the originality that East Asia has, so he provided different explanations from the point of designer's view, unlike the conventional expressions like Korean style is minimal and has much empty spaces. Through this experience, I found the joy of interpreting things on my own way.
Heeseung : Actually, there are many Korean design works interpreted from western point of aspect. However, in those cases, it's very hard to explain and we learned how to look at the items and material and find meanings in them from the professor.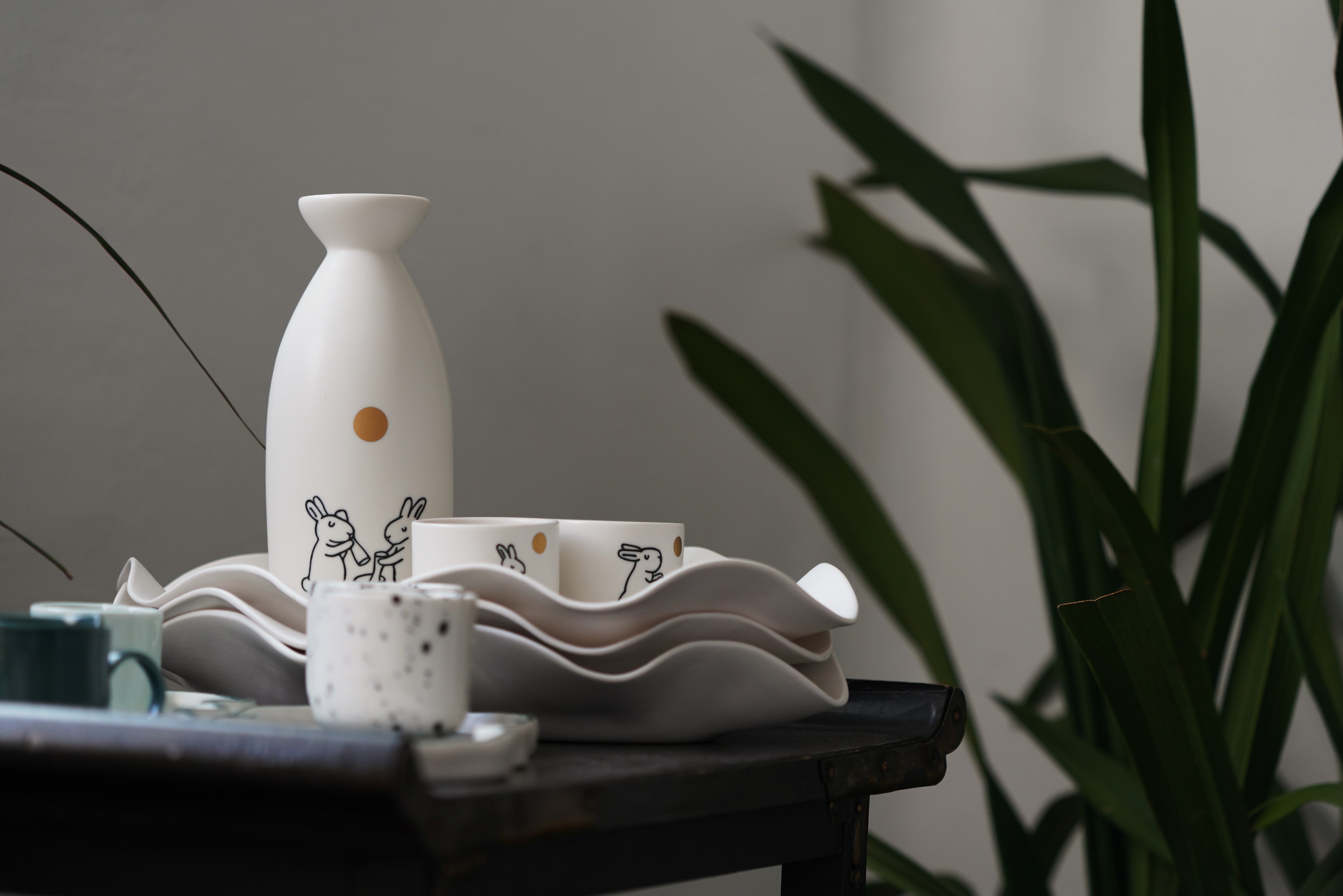 Q. As a creator, I think you would get psychological pressure when you can't come up with a new idea or not satisfied with the result. What do you do to manage the stress?
Haein : I go see exhibitions. Usually I get inspiration from my container and at one point, even though I scratch the inside, I realize that there is nothing left. When I feel like this, I find exhibitions, give recommendation to each other and sometimes go together if we both have time. When one person gets depressed, then the other take care and pull one to keep going. For example, when I get stuck, she (Heeseung) brings some attractive results and show them to me which will help myself to move on.
Q. How do you select the Sidam series like 'Sidambaek' and 'Sidampon'? I bought one pretty 'Sidambaek' last time and suddenly wanted to ask this question.
Haein : There is a website that provides royalty free poetries.
Heeseung : We wanted to use various poems but ended up using Yoon Dongjoo's works a lot because he wrote so many good poems. So we searched for some poems that we've never heard of. It was not meant to be Yoong Dongjoo bags but all four bags contained the poems of him. So later we searched with keywords and chose some poems from the list. It is how the poems in summer bags were selected.
Haein : It was encountered preference. I liked it the best (spring bag poem), while reading it, the phrase 'Wind blowing in spring, windy spring' (봄에 부는바람 바람 부는 봄) stays on my mouth.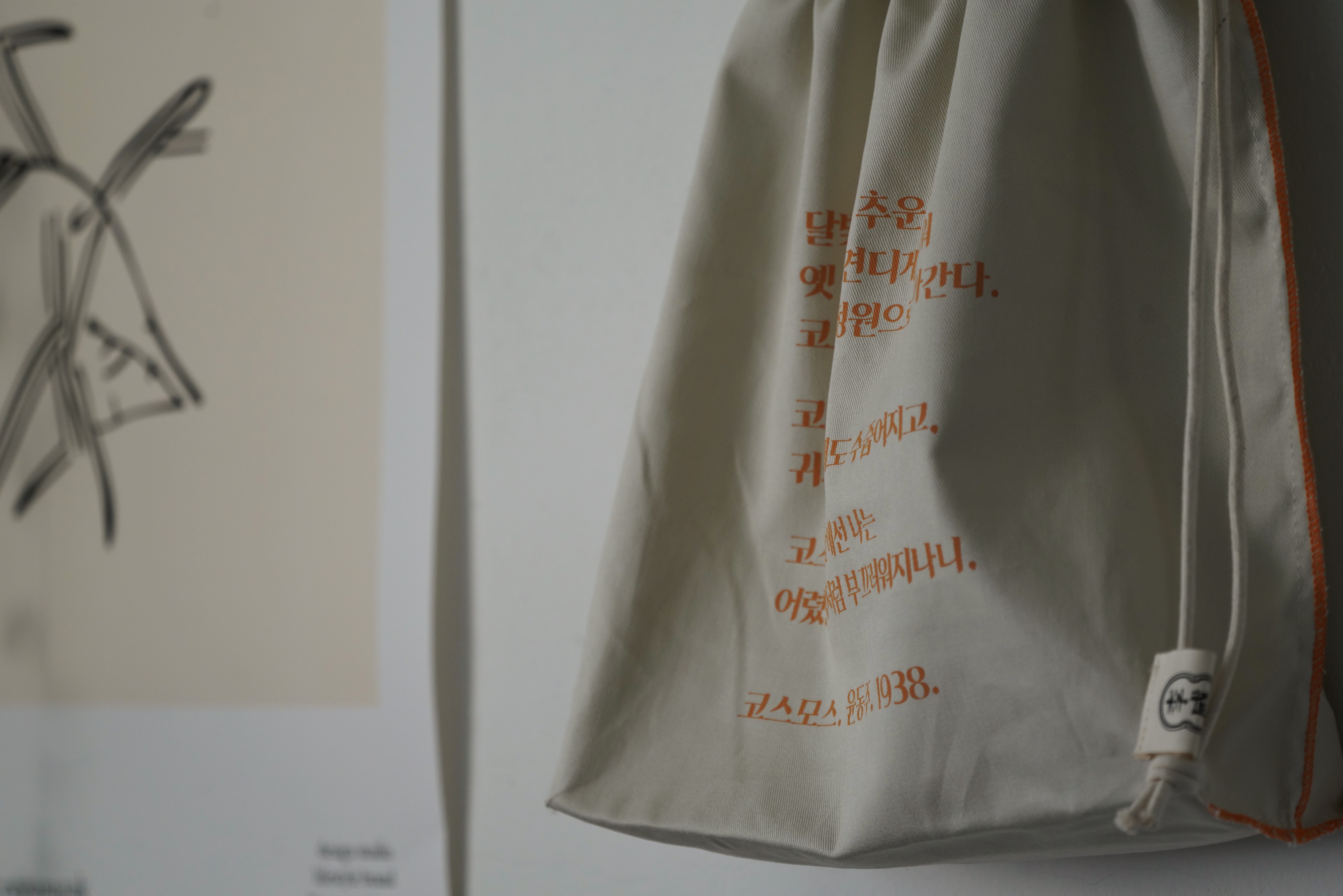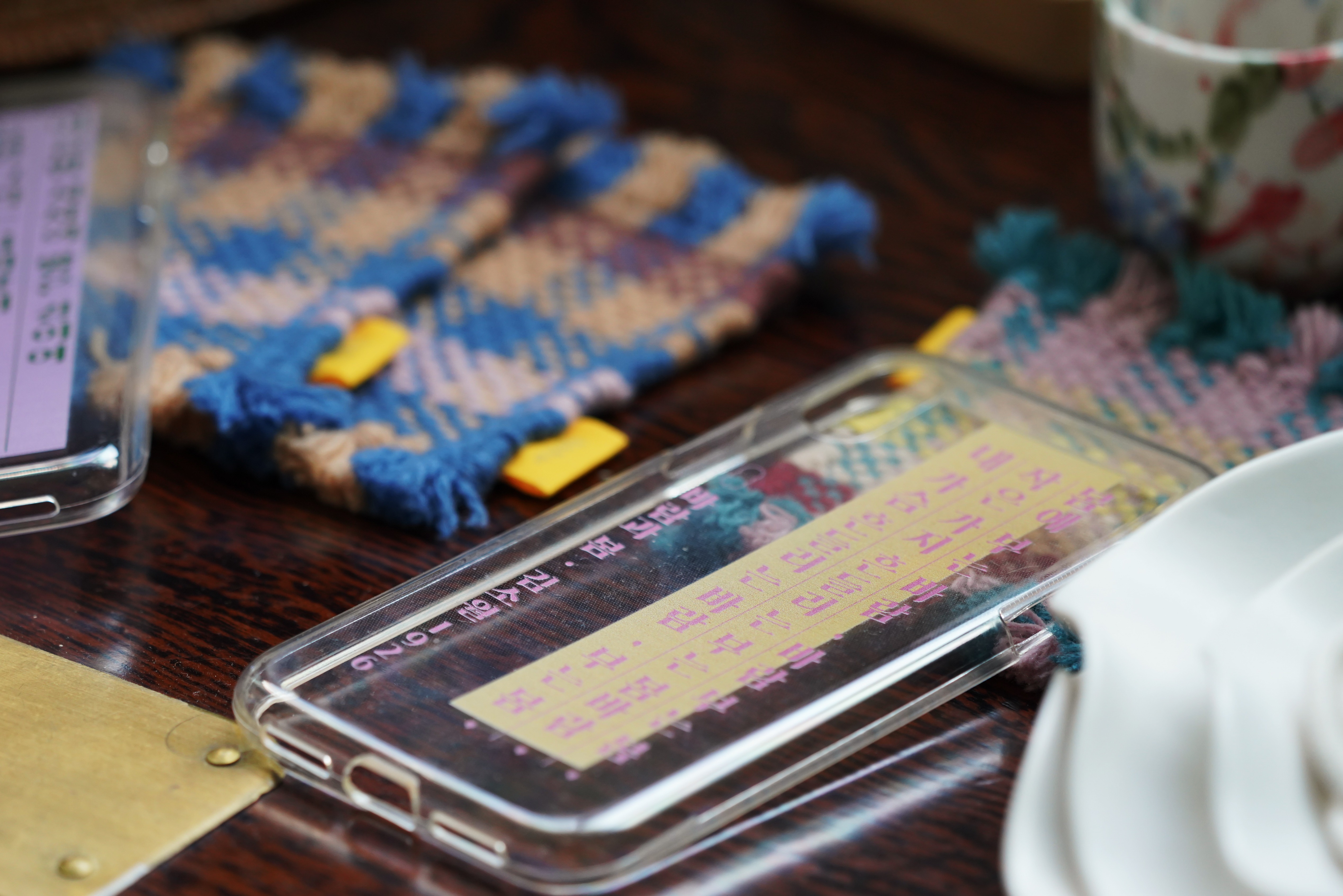 Q. Like the proverb 'biting ten fingers, every one of them hurts' (Korean version of 'Every child is dear to his parents'), every work should be precious and memorable, but what would be the most memorable product to you?
Heeseung : I don't know what she has in mind but I would choose the two bags. That twisted donut shaped bag brought us the biggest fortune.
Haein : and the beginning (laugh)
Q. I like it very much as well. Making the two straps different with this twisted strap.
Heeseung : That was my idea (laugh). We gave outsourcing from the second production because it was too tiring to make them, but we did all by ourselves at first. We got around 300 orders.
Haein : At first, after finishing just this much (about 10cm), we were like 'it's doable' but, it took 30 minutes to finish one strap. Imagine we had to do 300 of them.
Heeseung : The productivity is actually very low as it took 30 minutes just for one bag strap. It's just about 30,000 won and we were hesitant to raise the price. If we got one or two orders at a time from the website, then we could have made it but, the 300 orders were received through crowd funding. We expected around 100 orders but then we got 300, and there was a due date. We had to make them staying overnights. I can't forget that time. We set the alarm and made the strap. It took 30 minutes at first but once we got used to it, we managed to finish in 15 minutes per one strap. However we kept setting the alarm to push ourselves, otherwise it could have been impossible to finish on time.
Haein : Therefore, I really can't forget this. People loved it as much as the efforts we poured into. It was very rewarding. And the other one in my mind is the 'Namulbag' because the production cost was too expensive. I insisted the design since I really wanted to do but we got almost no profits from this buddy. We couldn't proceed to the second production after the first one was done. Originally, the bottom shape of the bag could be flat, but it required extra cost to add this to the bottom and needed extra money again to bring the overlock to outside. We wanted to make it casually but we couldn't lower the price as the production cost was too high. So it is left as the sore finger (Korean expression of something meaningful but didn't end up well).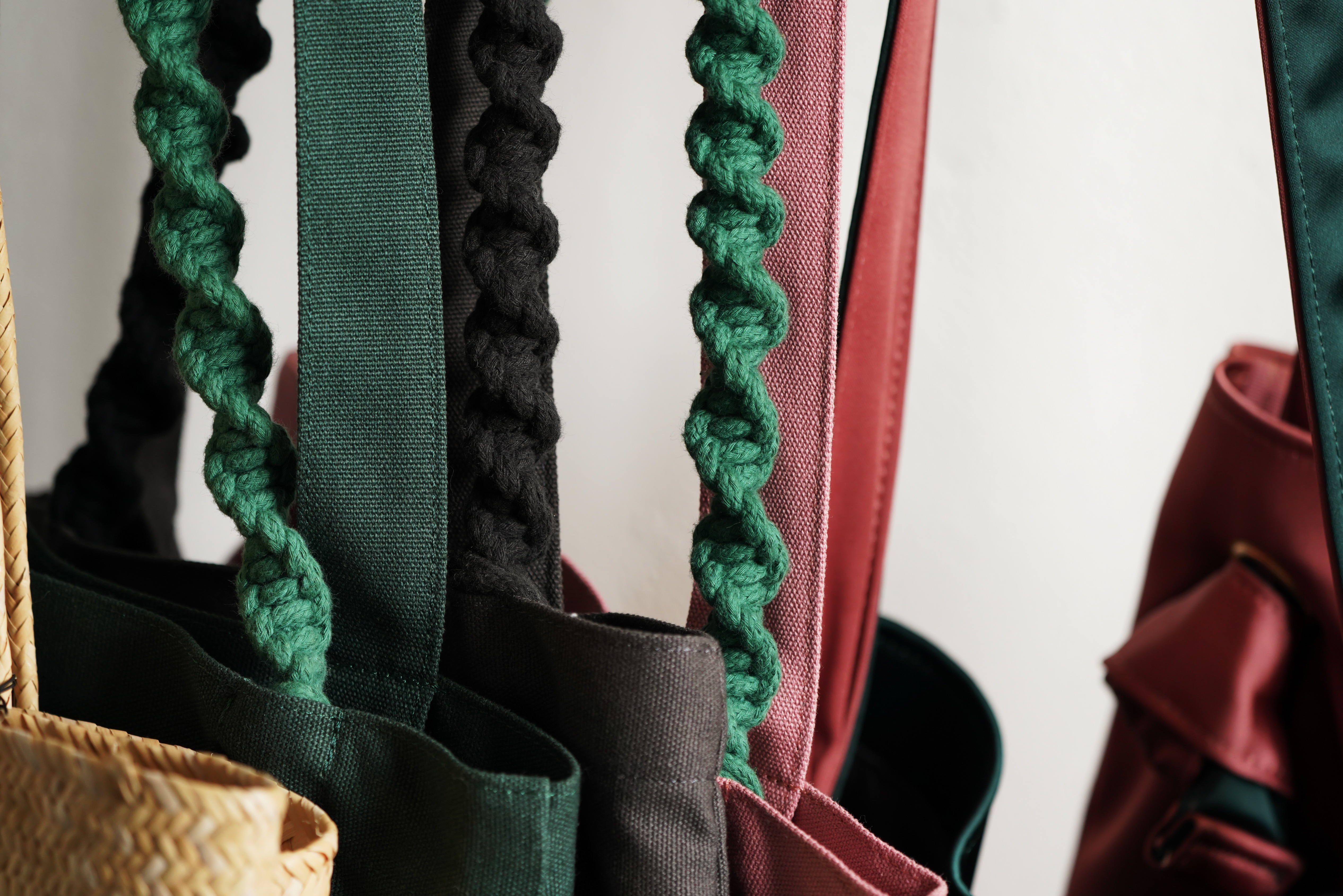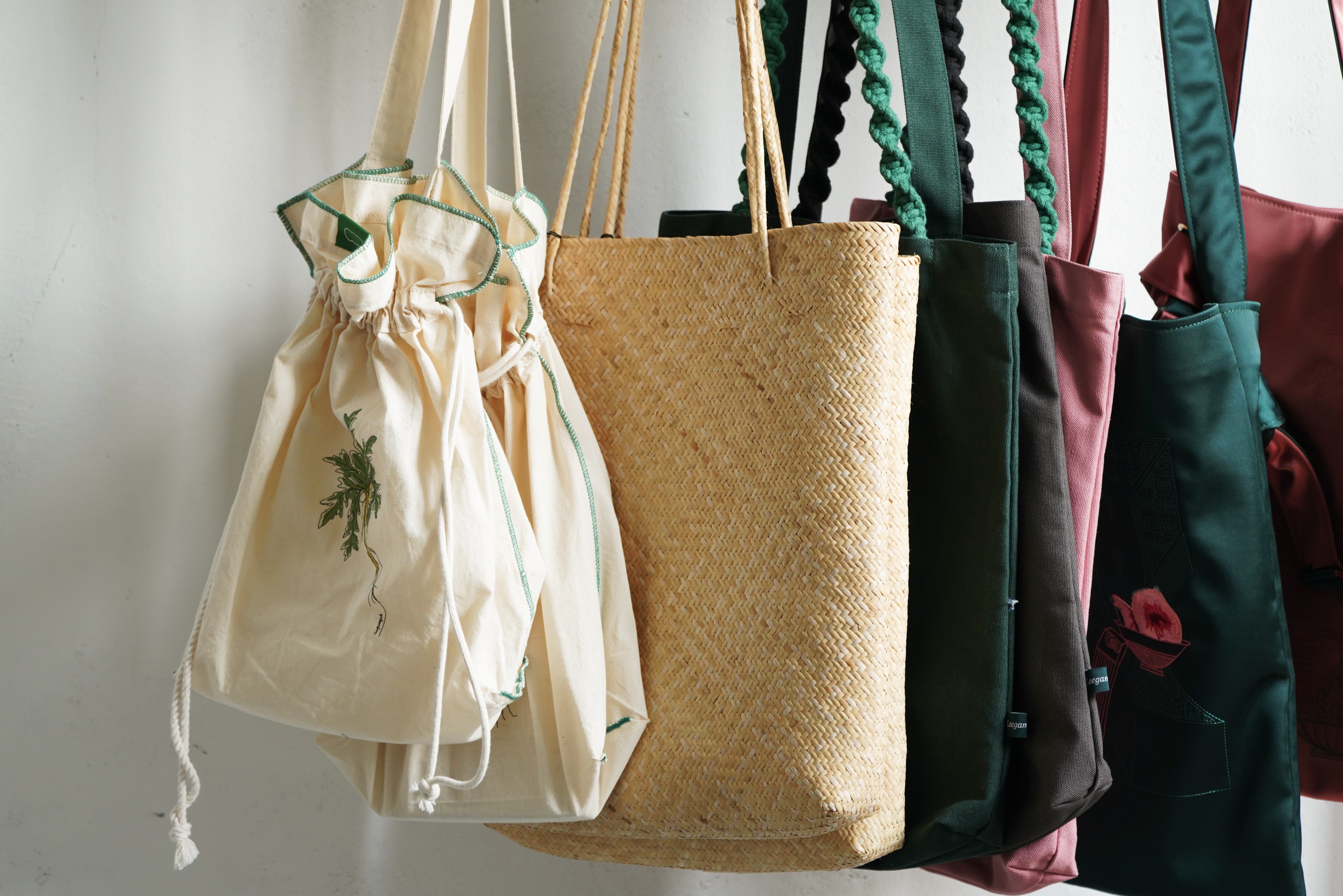 Q. Hot summer passed and the fall is coming. How was your first summer in Seochon?
Heeseung : It was hot. Well actually I was busy organizing stuff and settling down at first. Because it was kinda hasty decision we made to move in here. Now I'm gradually getting used to the life here.
Haein : We moved in May which is the end of the spring, right? So I didn't really have chances to see Seochon's spring and when I started to realize that I live here, it was already summer. The sun was strongest throughout the year and the trees were green, oh and there is a Mugunghwa on the way from the 2nd exit to here, I liked these all. I was busy but liked the scenes that I encountered on the way.
Thank you very much for your time today. It was fun because I feel like it was more like a chit-chat, rather than an interview. Also it was good to see the great chemistry between you two. I will drop by to see your distinguishing and attractive works. I already can hear the sound of my money going out from my wallet.
INTERVIEW DATE / 2019. 09. 09
INTERVIEWEE / @leegamgak (Lee Haein, Lee Heeseung)
INTERVIEWER / Won, Wan
Edited by | SEOCHONYOOHEE Photo by | SEOCHONYOOHEE
© YOOHEE.SEOCHON
Text and photos in this post may not be used without permission. For requests and questions about utilizing content, please contact yoohee.seochon@gmail.com.