You can see many attractive shops while walking in Seochon. Among them, there is one shop that particularly makes people curious about. It's a hair salon named "Sop Hair". Unlike other places, there are parrots and a dog in the shop. I happened to see the parrots sit on people's shoulder or head, and it looked somewhat mysterious and natural at the same time. Only receiving the customers with reservation, Sop Hair is one of our close neighbors.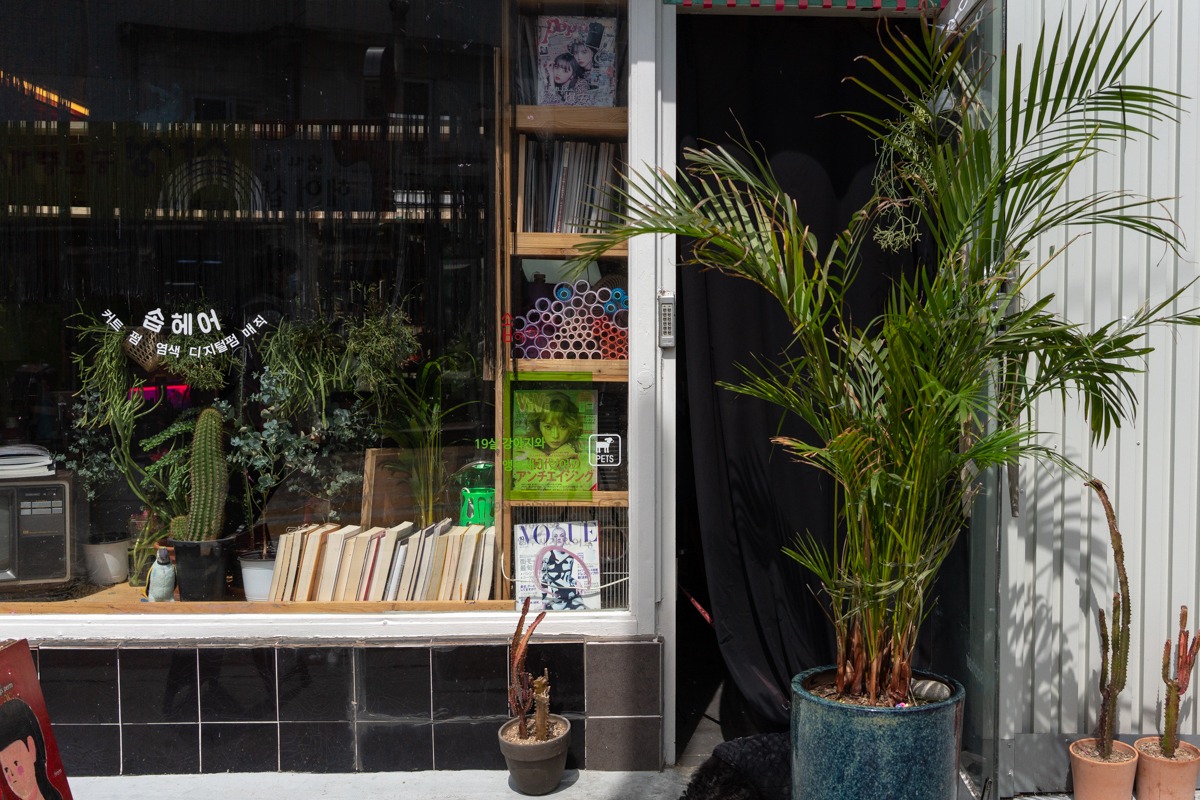 I cut my hair here recently, I had a chance to look into the shop more closely, and it seems quite different from the outside. The sunshine reflected by the plants and the magazines made the place more comfortable.
Even though I didn't have much conversation with the hairdresser who runs this place before, I would like to hear more about the story of 'Sop Hair'. She was little bit worried as she was shy, but I told her that she didn't need to be, because I am not a smooth talker as well.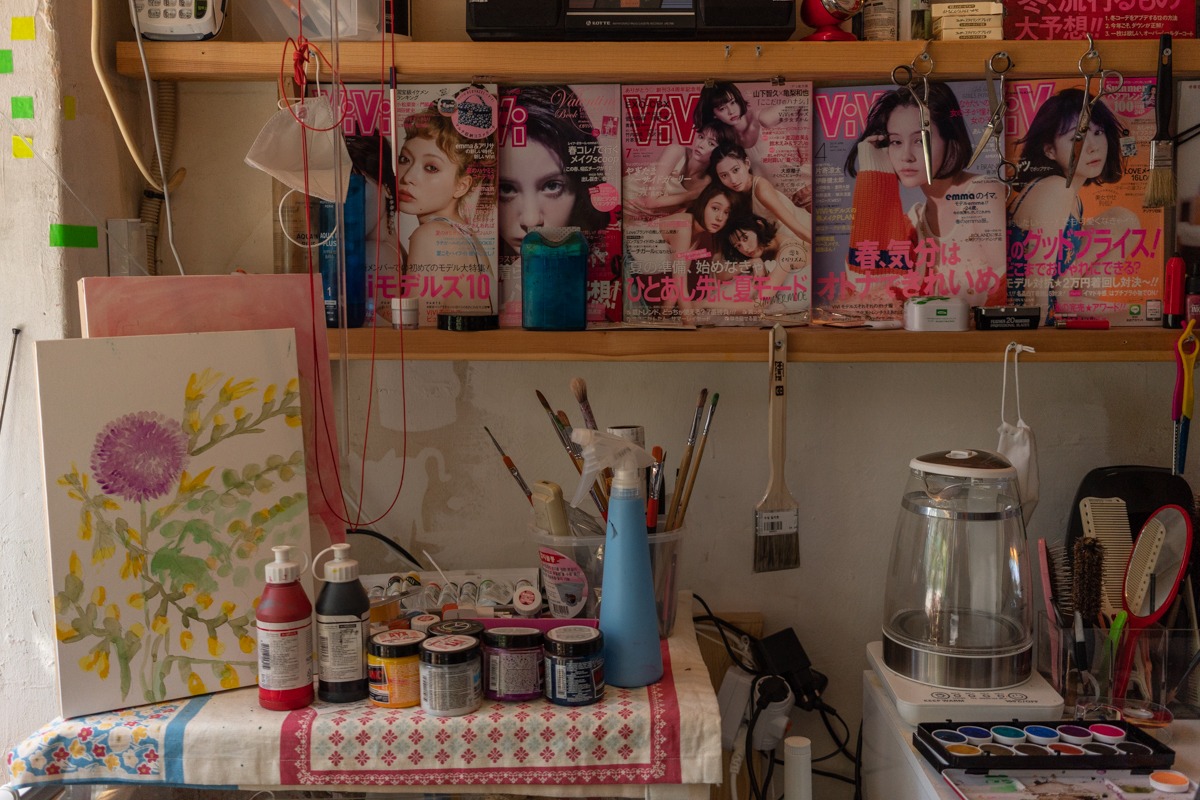 Q1. Please briefly introduce the 'Sop Hair'.
I run a one-person hair salon, <Sop Hair> in Seochon. The shop name comes from my nickname, Lee Sop. I raise two parrots and a 20-year-old dog. And I draw pictures in spare time. I have been paying more attention to Jjangga, my 20-year-old dog, as his condition is getting worse recently.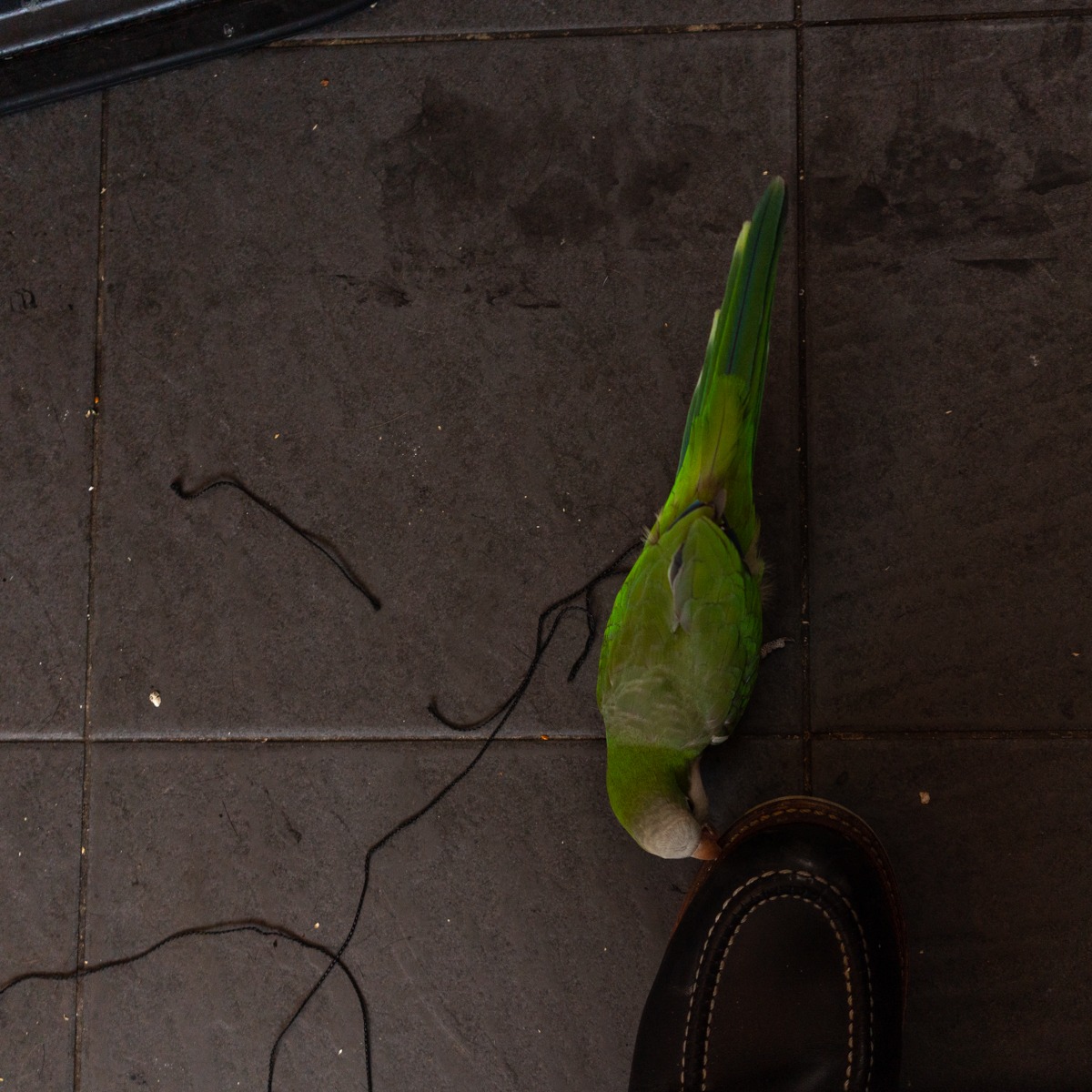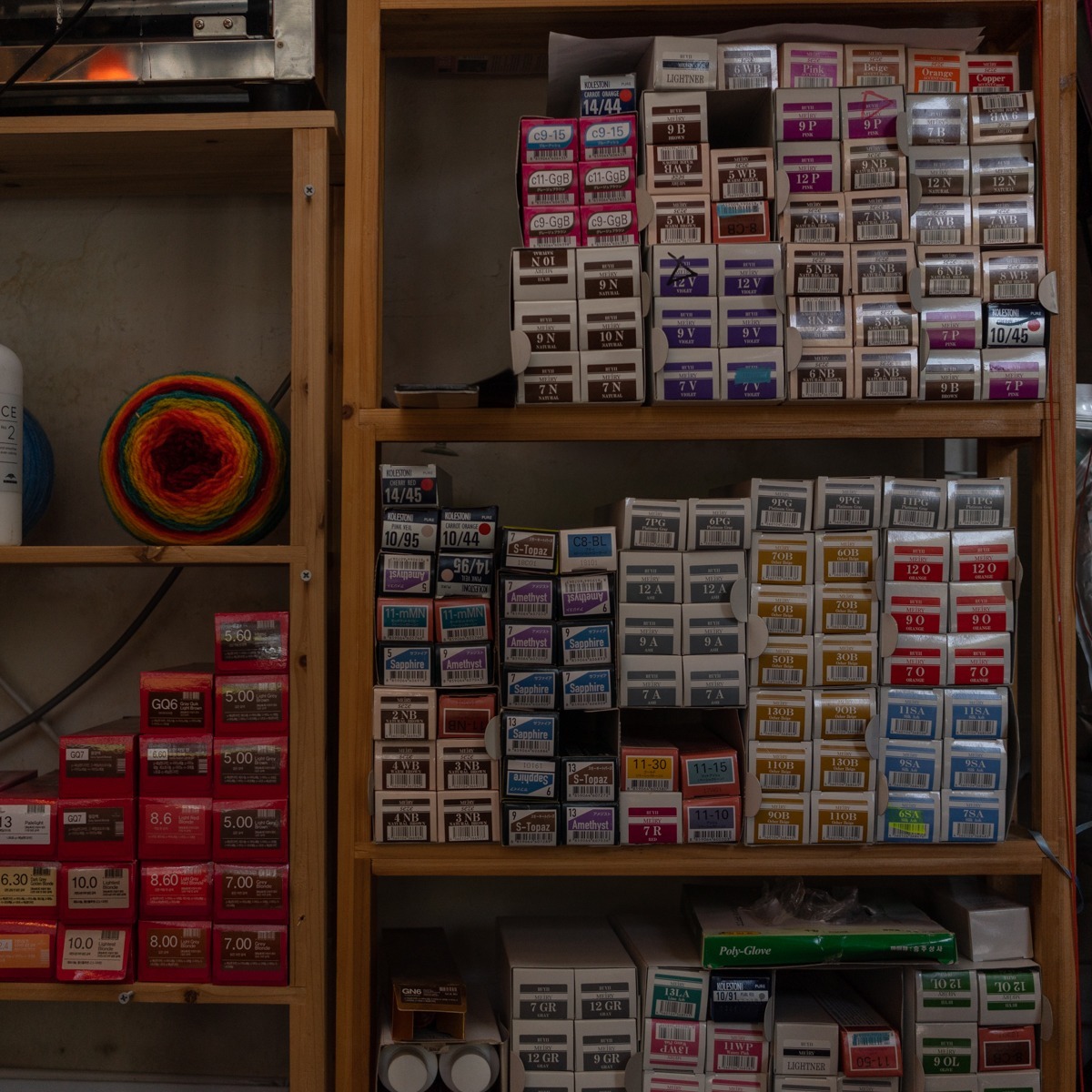 Q2. What would be the characteristics of 'small space'?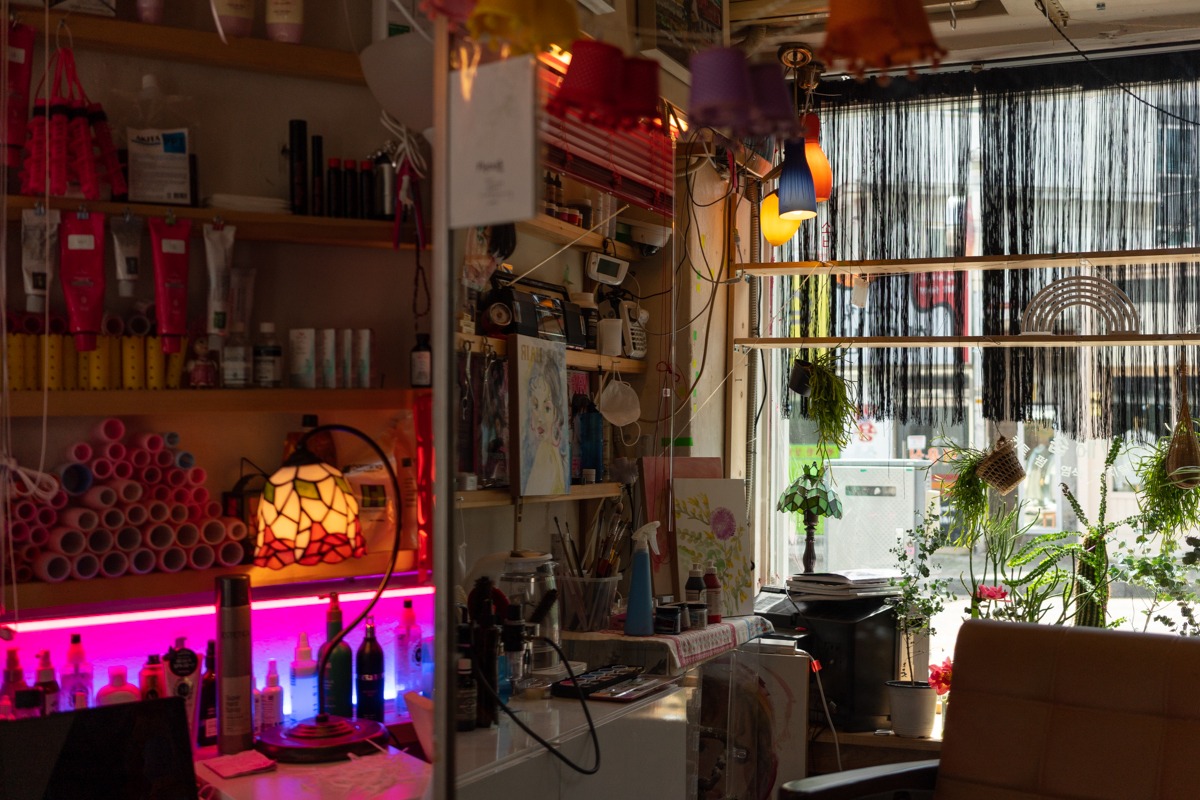 The advantages of running a small space are that it is easy to clean, and I can pick up most of the things by just stretching my arms little bit. Also, I can turn the music on with the low volume. However, one inconvenience is that if a customer brings friends, they have to wait outside since there is not enough space in here.
Q3. I am curious of your daily routine.
I open Sop Hair at 11am and close at 7pm.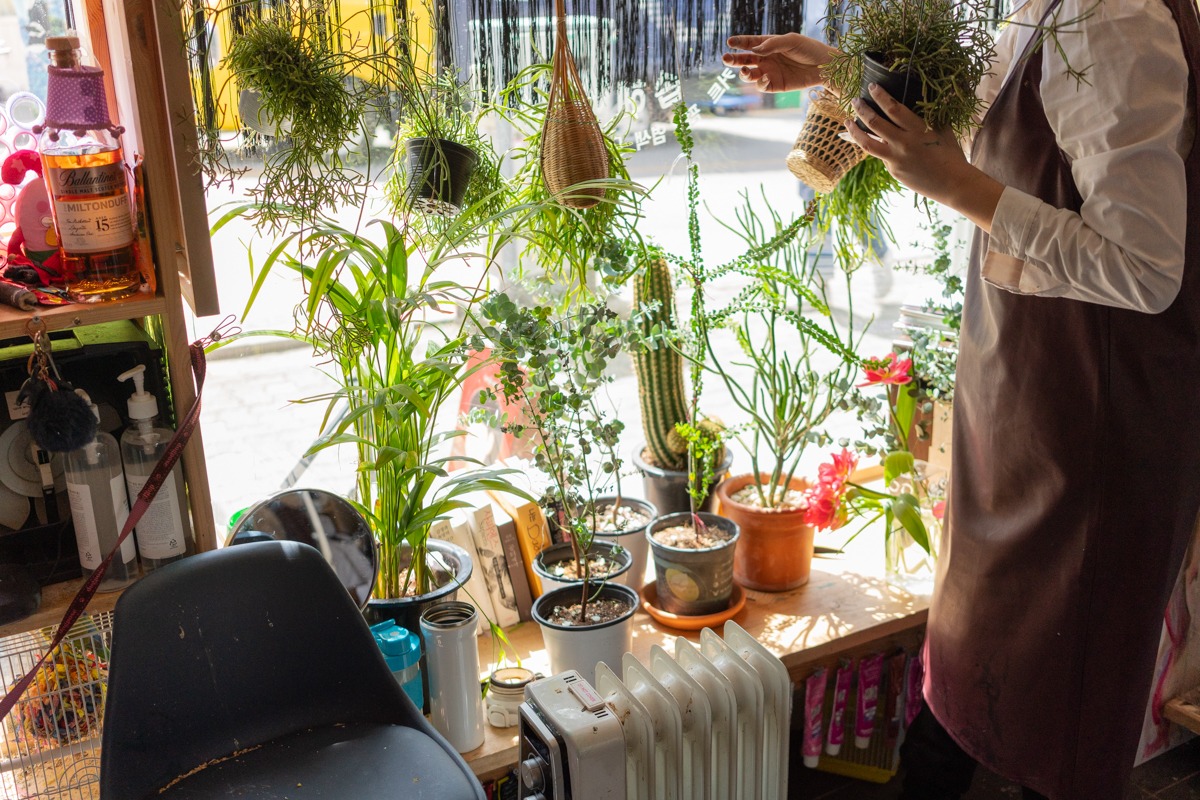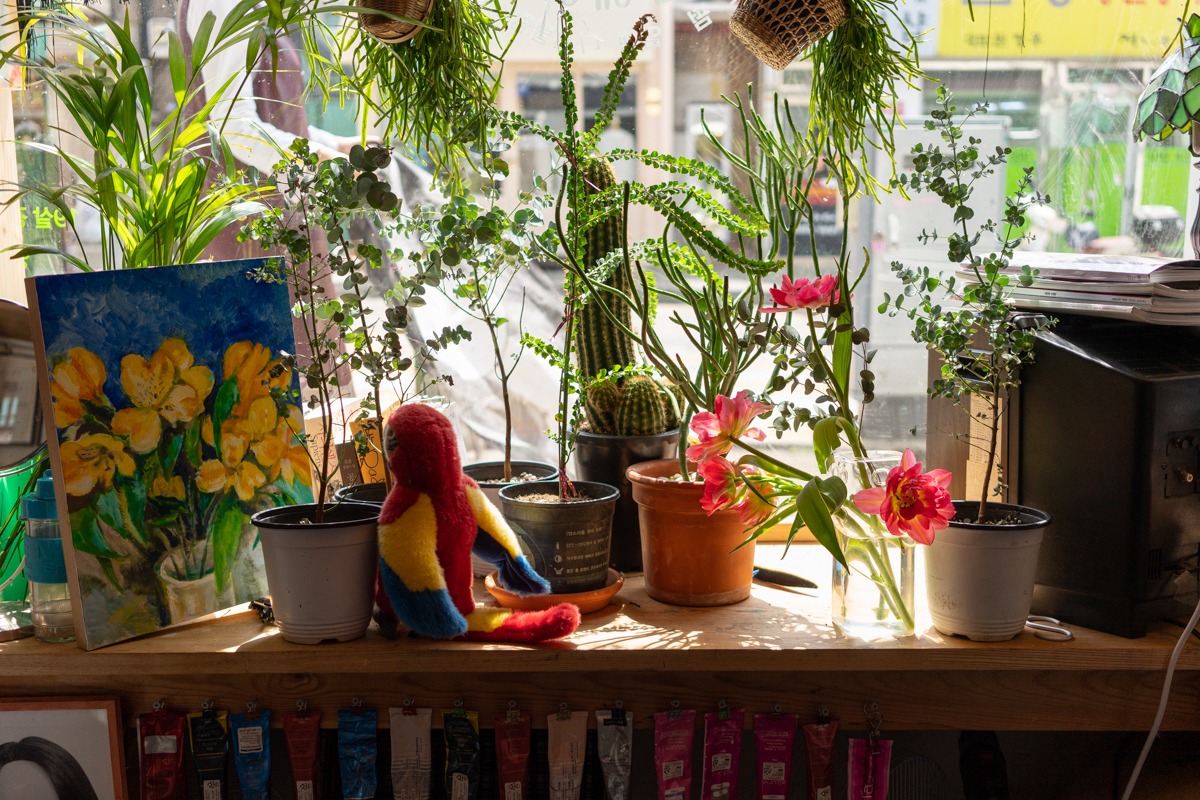 In the morning, I water the plants and take care of my parrots and old dog. I have two parrots and one of them is 7 years old named Dimber, and the other one is just 6 months old named Momo.
After feeding them and clean the floor, I go for a walk with my dog, Jjangga.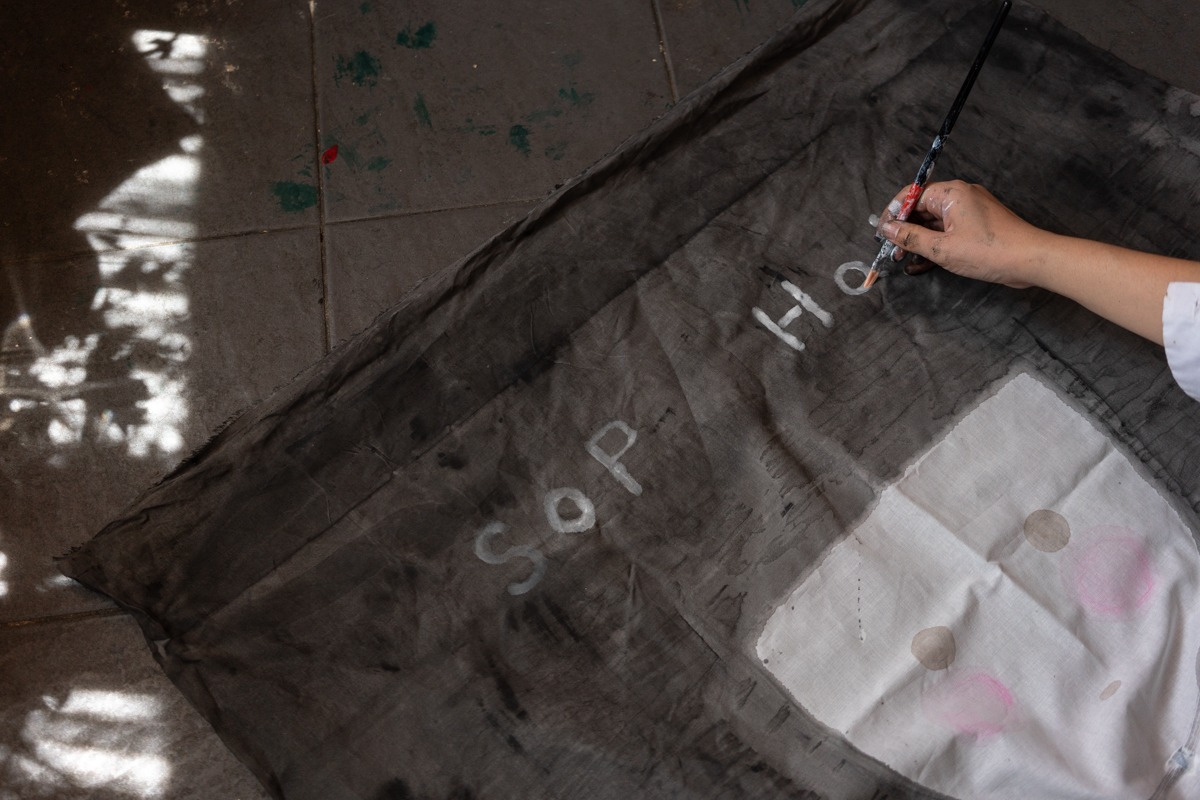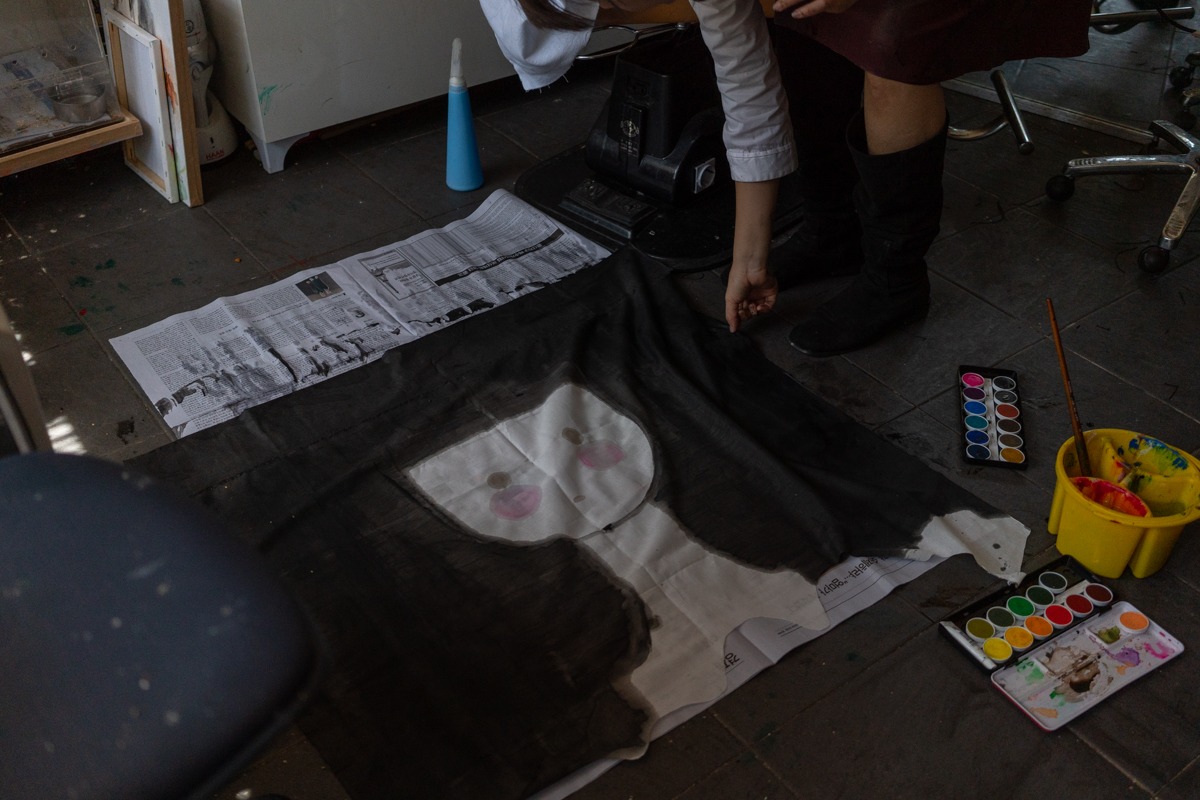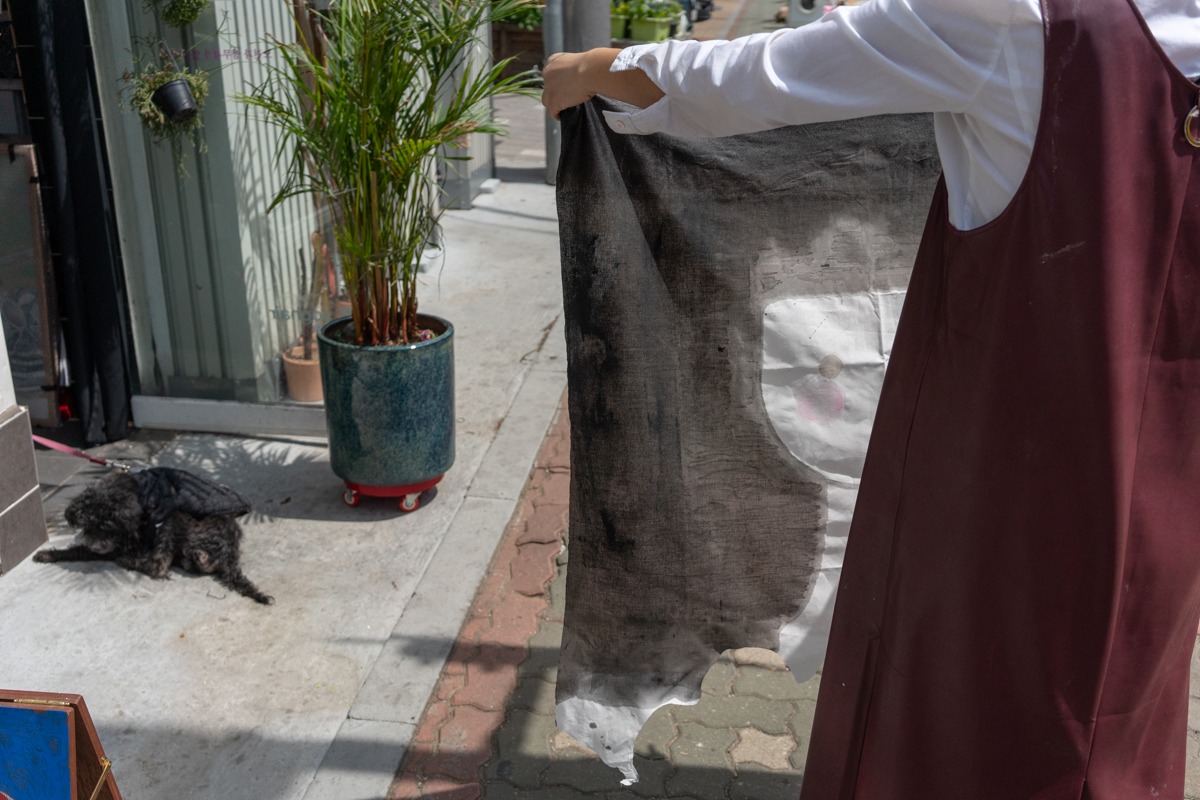 In the afternoon, I draw pictures when there is no visitors and usually I draw the faces of my guests or models that I have seen in the magazines.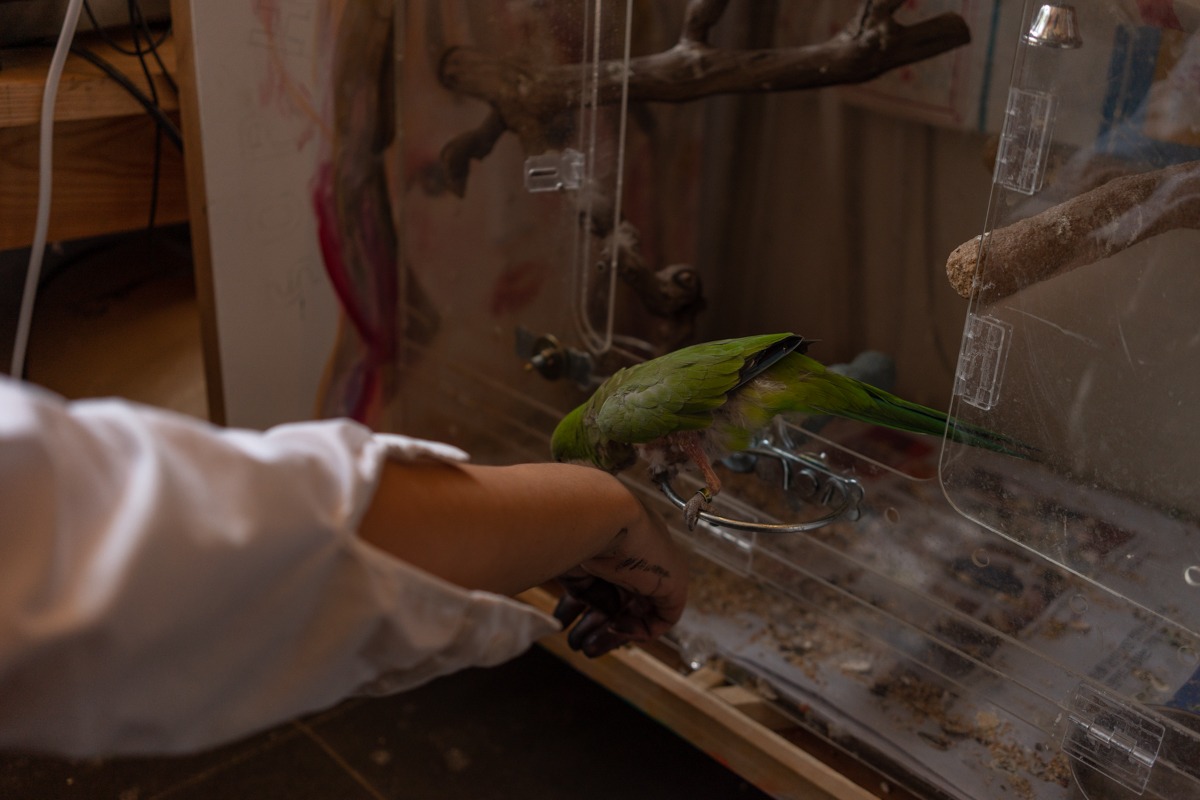 I take care of the plants which is the playground of the parrots, and my old, sick dog in this 10m2 mini shop. Sometimes the guests share their emotions together worrying about the dog and playing with the friendly parrot.
I hope people visit this place to interact with animals, see pictures, have conversations and feel childlike innocence in Sop Hair's cute little forest like in a fairy tale, not just to cut hair and leave.
INTERVIEW DATE / 2020. 04. 12
INTERVIEWEE / @sop_hair
INTERVIEWER / Wan
Edited by | SEOCHONYOOHEE Photo by | SEOCHONYOOHEE
© YOOHEE.SEOCHON
Text and photos in this post may not be used without permission. For requests and questions about utilizing content, please contact yoohee.seochon@gmail.com.