What kind of things would come up to people's head when they think about 'Seochon'? Low level roofs of Hanoks, simple but considerately prepared food and beverage, small and attractive stores in the alleys. In addition, it is not hard to find unique Seochon-quality shops which all make Seochon 'naturally decent'. It feels new and delightful every time I walk the streets in Seochon as all the places are emitting their charms which may not be fancy but calm and delicate.
It led to another thought. What do people expect when they visit Seochon? It is also hard to define but it didn't take long to remind myself of 'Gajungsic Fabric'. Maybe it is because I can see the lifestyle of Seochon which are simple, comfortable and warm through the material of linen and cotton. Gajungsic Fabric operates its showroom only during limited date and time, but I managed to visit on time that was noticed in advance.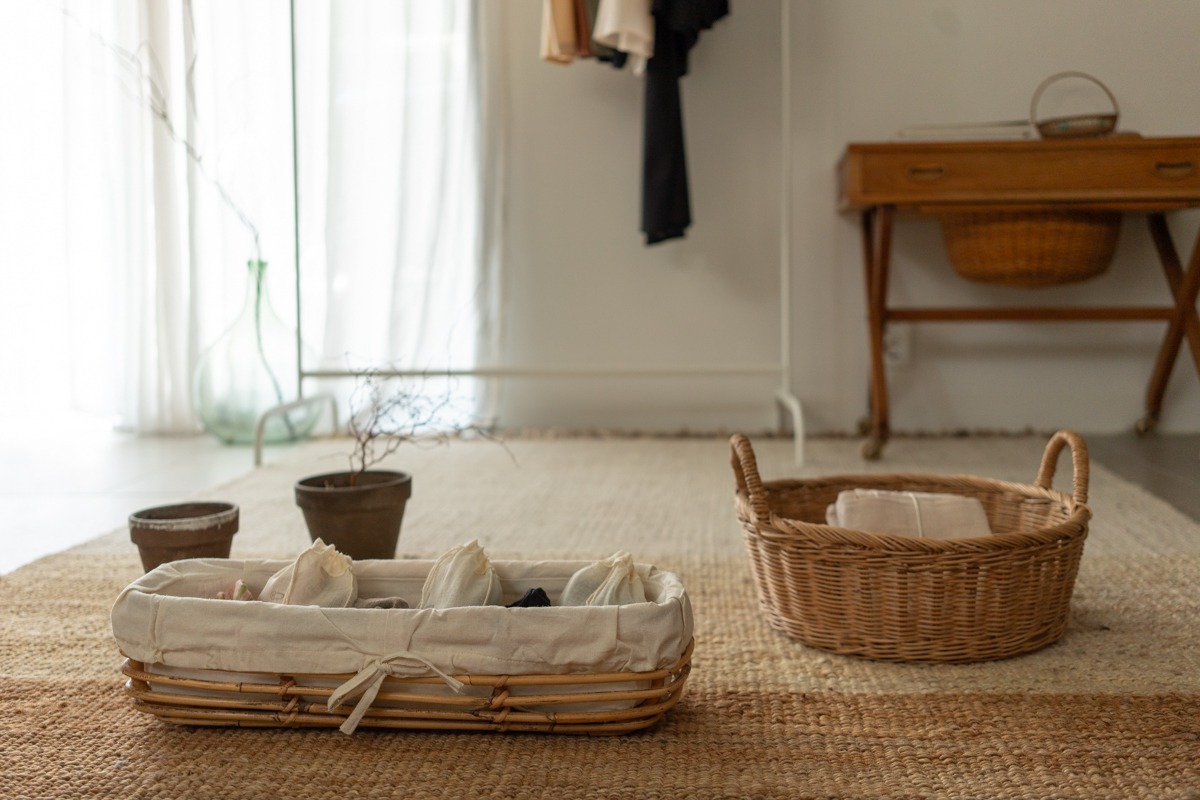 Q. Hello, please introduce yourself and Gajungsic Fabric.
A. I started 'Gajungsic Fabric' in 2015. I was working as a designer for more than 10 years and I quit my job to go for a long trip. In the meantime, I made stuff, put them on and posted them on my blog which turned out that people liked them. So I decided to name it 'Gajungsic Fabric' with the hope that I wanted to do this kind of work with other people before I got another job.
At first, people got interested in one-piece so I started with the idea that 'why not make and wear it together'. Now I make beddings as well as clothes.
Q. So you were already interested in making clothes by yourself?
A. I have been in a group of people who professionally deal with the clothing since I majored in apparel study and I was in the field of children & female clothes when I was working at my previous company. However, among many areas, I was a designer who had to take care of the designs and planning while the other activities including production, sales and marketing were conducted by the corporate's internal system. And now, I'm doing all by myself. I think I'm going toward the opposite direction and concept compared to what I felt in previous company although I was there over 10 years.
I made a lot of clothes there, and you know, the designers are usually evaluated by 'rate of list price sales'. However, there are always some clothes that are left in stock which creates additional cost and many sorts of consumption keep occuring, right? I'm skeptical about that, and I'm like 'can't I just produce a small amount and sell it all?'. Considering the earth, too many clothes are produced and thrown away. In addition, as more 'fast fashion' increases, the production procedure is carried out very cheap in countries with low wages. My objective is to produce those items with proper appreciation of labour and value, and produce small amount and leave no leftovers through collaboration with those who have been following this kind of structure for a long time.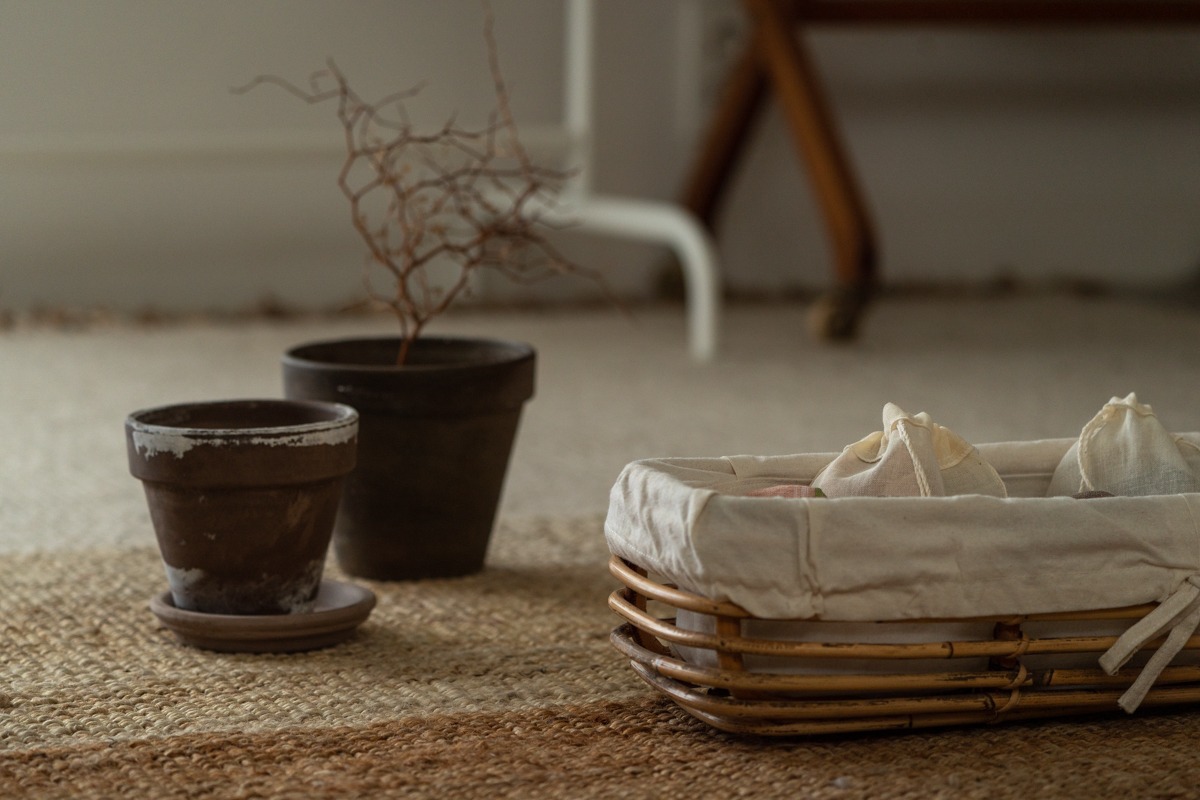 Q. At some point, the moto seems similar with home meal restaurants.
A. Well maybe because we made little portion as well. I make the same amount with when I first started. It's because there is a fixed physical amount that I can put my best efforts. Sometimes, I proceed additional production when some items run out fast as many people like them. So there are almost no products in stock compared to when I was working in a company before.
I try to use environmental-friendly materials as well. I mainly work on plant-based materials such as cotton and linen, and wool for fall/winter season, even though there are many advantages to use synthetic fiber. Well, I can't say that it's perfectly environmental-friendly, but I try. And fortunately, it is what I like.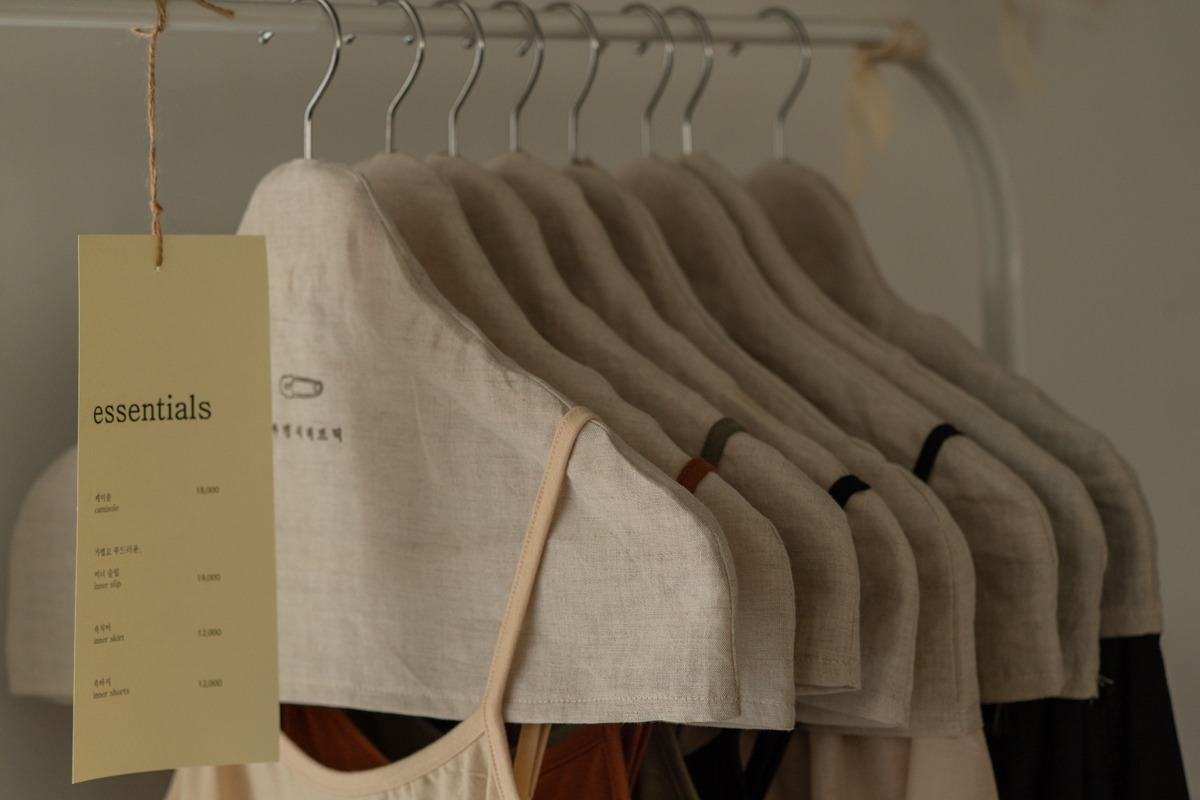 Q. As I follow, you moved the showroom from another place to here.
A. Since I worked at a company before, I used to live somewhere between my husband's company and mine. it was Wangsimni, and at first, I worked at home which was too small. So I got a workroom nearby. Since my husband and I already liked Seochon very much, we decided to move here which naturally resulted in getting my workspace here as well. This is my third workroom. I kinda like not to be seen (laugh).
I like that it's not on the main street, you know, this place is somewhat hidden, which made myself like here more. I feel shy to show my style and something like that.
Q. The clothes, space and furnitures make a great harmony. I wonder how you selected the furnitures.
A. That display cupboard is customized for myself. The designer visualized well the feeling I wanted to have, and my husband made that hanger. He learned it as a hobby which he gave me when I was preparing the second workroom, and I'm still using them. This chair is brought from the first workroom. It was an old building and the owner didn't want to use it anymore. I like the old stuff, especially the old wood.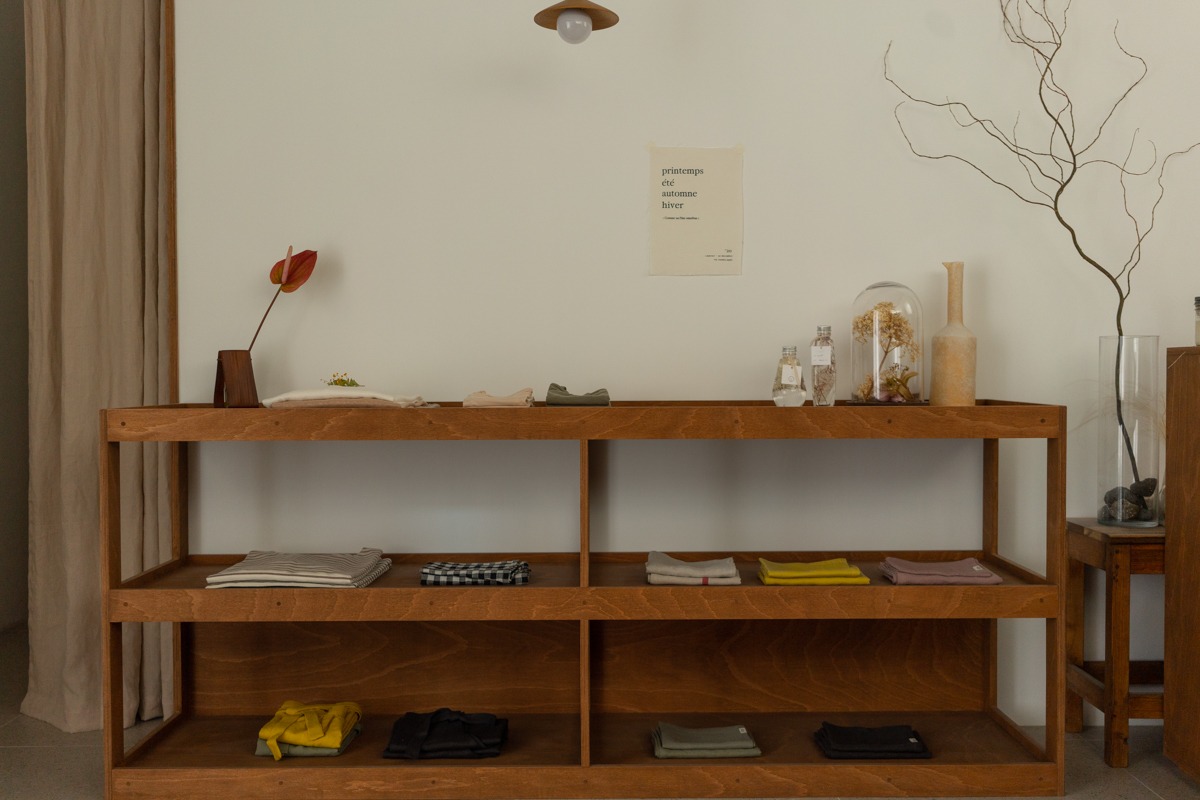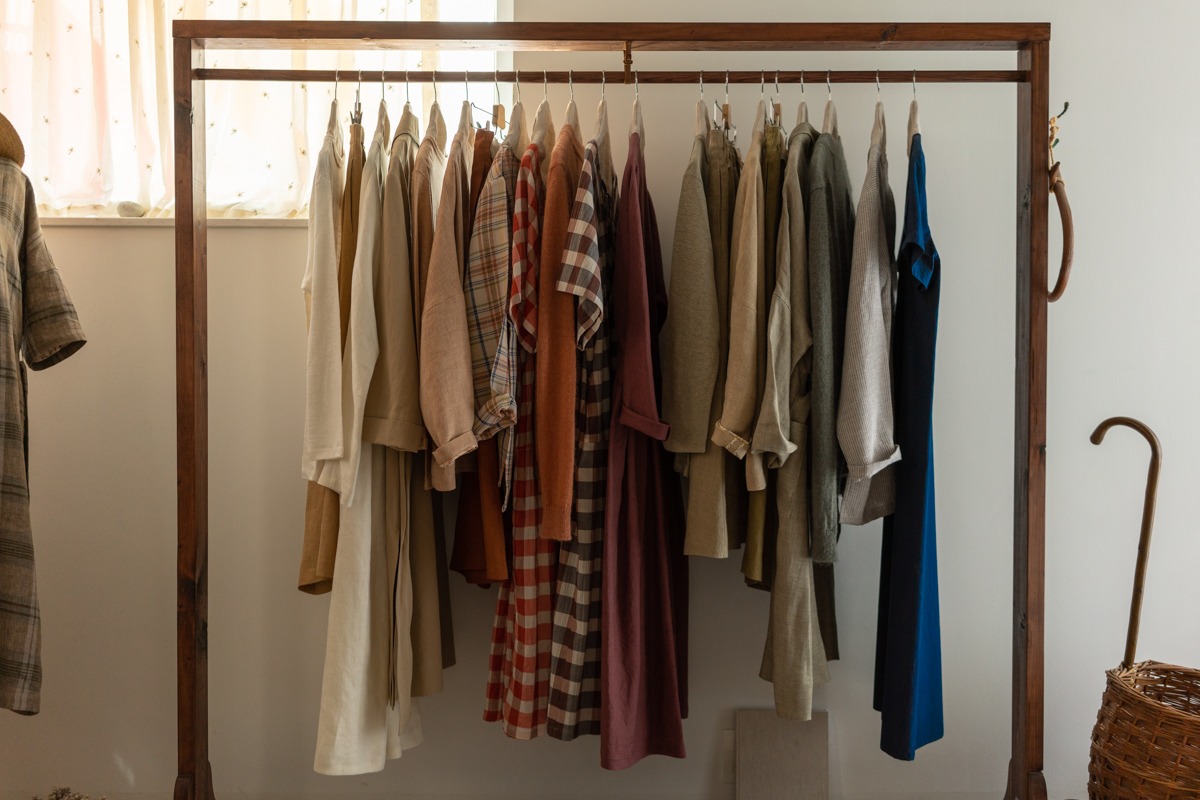 Q. You open the showroom only once a month, and I wonder why.
A. Because I'm doing all by myself, I can't spare time but once a month. I even opened less before. Like once in a quarter? Mostly it's operated online and I open the space like 'Come visit my showroom' kind of concept. Most of visitors are regular guests. At first, I was like, 'I'll open it more often since I moved to Seochon', but now I'm planning to keep this once a month pace. Well there are one or two walk-in guests but more people visit directly.
Q. I think you might want to open it more often because the offline experience is important especially in clothing business.
A. Well it's not usual. It's actually better to open it more frequently. Although it does feel different when you just see it and wear it, customers kinda understand the situation. I tend to make the size of the clothes similar. So I guess they just understand and accept it.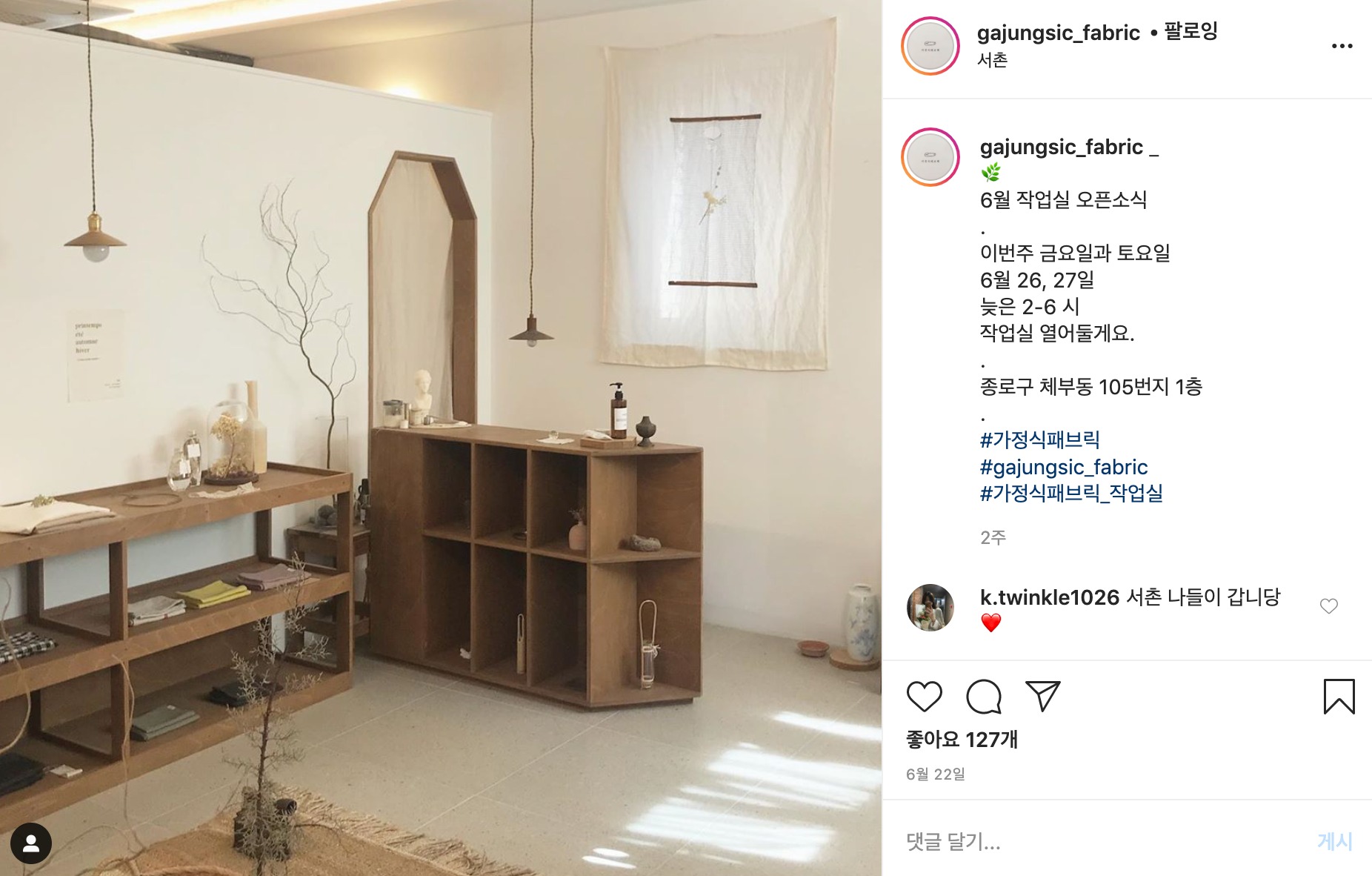 Q. I get warm and comfortable feeling from the clothes of Gajungsic Fabric, especially from the materials. Please tell me about the materials that you usually deal with.
A. I often use cotton and linen. Either one is one of the oldest materials that mankind have used. 'Cotton' particularly holds warm characteristic. Canvas, gauze, those stuff are all made of cotton. the thickness and appearance can be different depending on how to organize the fabric, and basically cotton gives warm feeling.
And linen is well known for summer material, right? It's also called 'Ma' and it has cold characteristic as well as rough and firm texture. The material you can iron with the highest temperature is Ma. It can bear the heat while holding the coldness in it which becomes more stylish as you wear longer. I personally think the worn out kind of feeling is very nice. It's like personality of people. I think that's why I like it. So I use it a lot but actually it's very difficult to deal with.
The thickness is not equal and sometimes it can get tangled while weaving, because the texture is not soft and the thread is from raw material of nature. That makes every person who sells Linen say 'this is not defective product but it's due to the characteristics of the material' (laugh)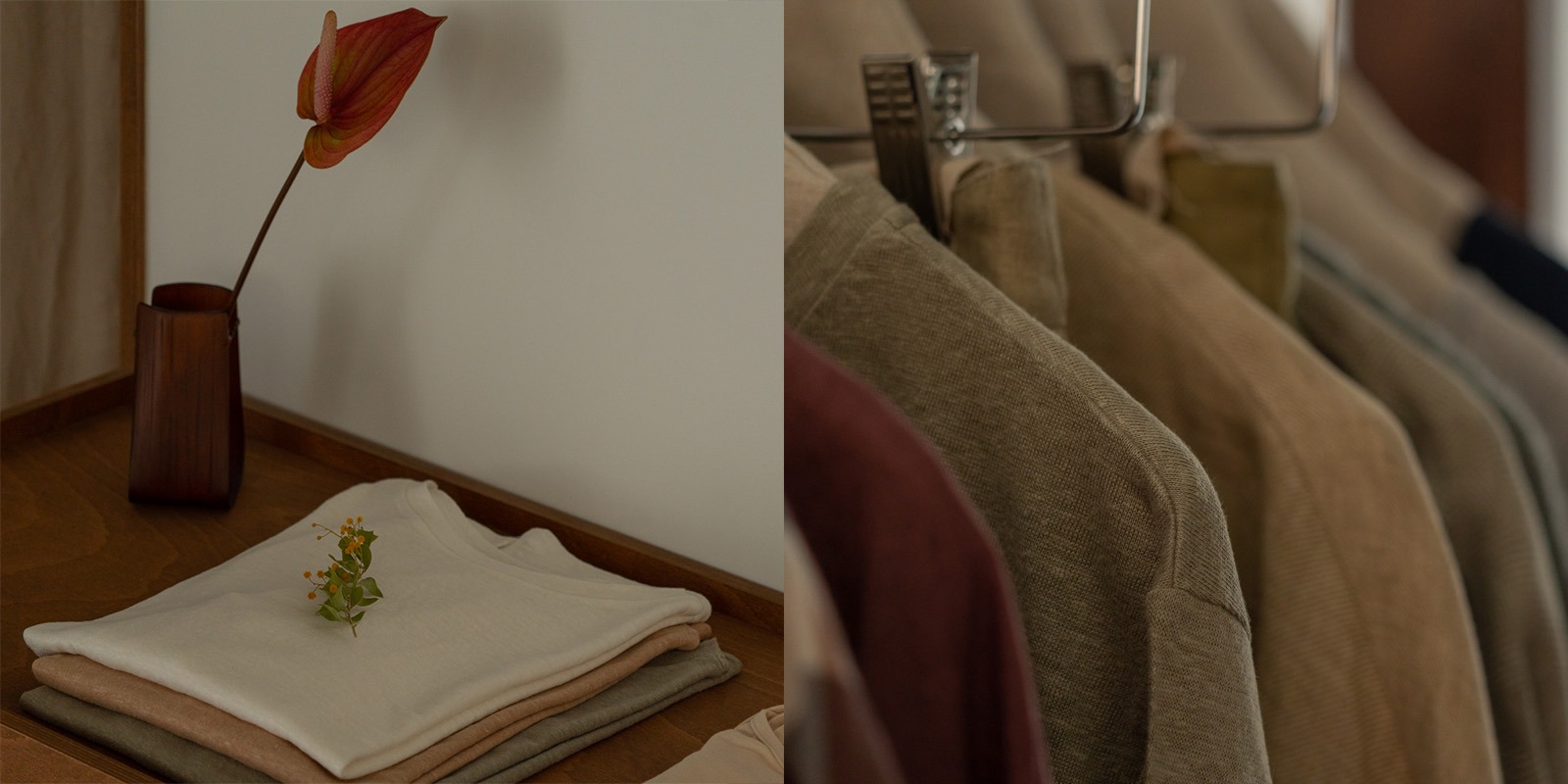 Yet, I sort out the defective items, going through the quality check by myself. There are some products like 'customers might understand' and 'it's a bit too much'. The reason I keep using this material despite the difficulties compared to others is because it's stylish. Well, I have used almost every material over 10 years and I don't get bored of this one. Some shining material or metallic feeling of synthetic fibers can be fancy and beautiful, but I don't prefer glittering stuff. That's why I like linen.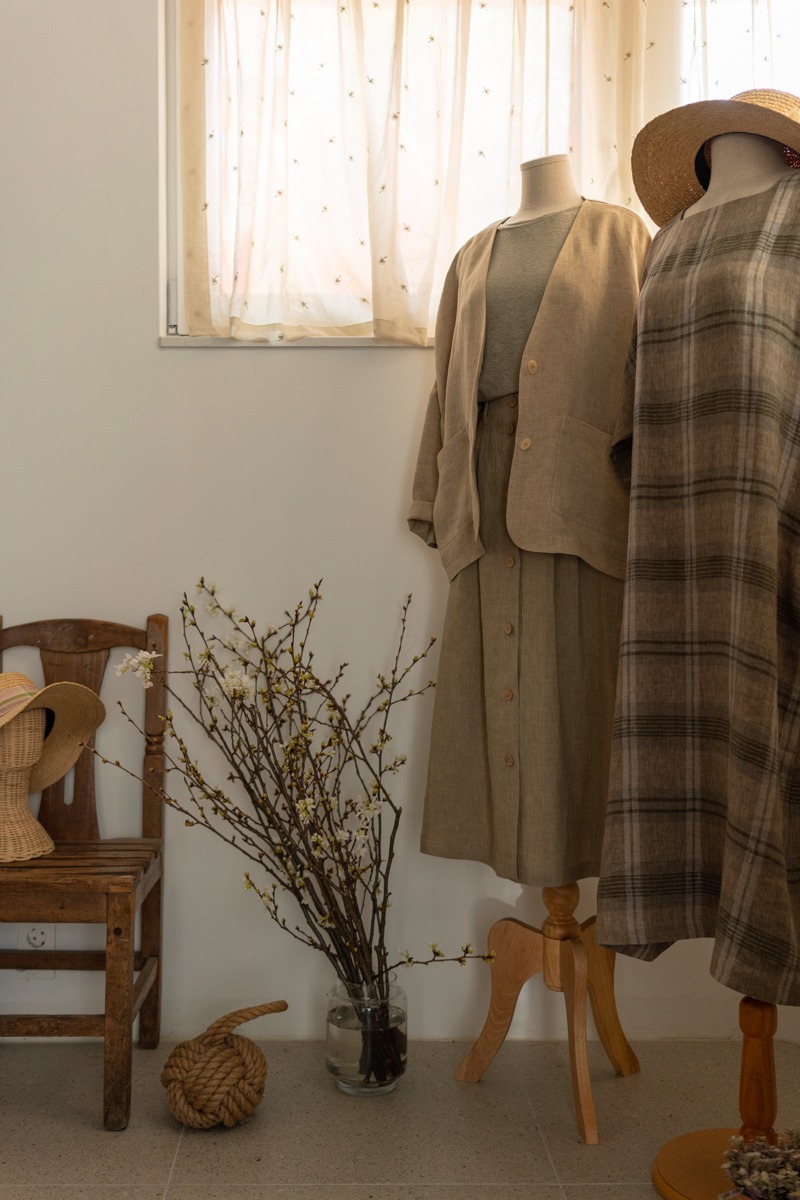 INTERVIEW DATE / 2020. 04. 23
INTERVIEWEE / @gajungsic_fabric
INTERVIEWER / Won, Wan
Edited by | SEOCHONYOOHEE Photo by | SEOCHONYOOHEE
© YOOHEE.SEOCHON
Text and photos in this post may not be used without permission. For requests and questions about utilizing content, please contact yoohee.seochon@gmail.com.