Walking through the familiar alleys with shops and going beyond the Tongin Market, there is a quiet residential area. The wooden gates are holding their shoulders each other like neighbors. We knocked the second gate from the forked road, written '달재사라서로' (Daljae Sara Seoro) in green color. we recorded the talk in the afternoon with a couple, Daljae and Sara who have lived in Seochon for almost one year.
*Interviewer: Won / Interviewee : Daljae (Dal) & Sara (Sa)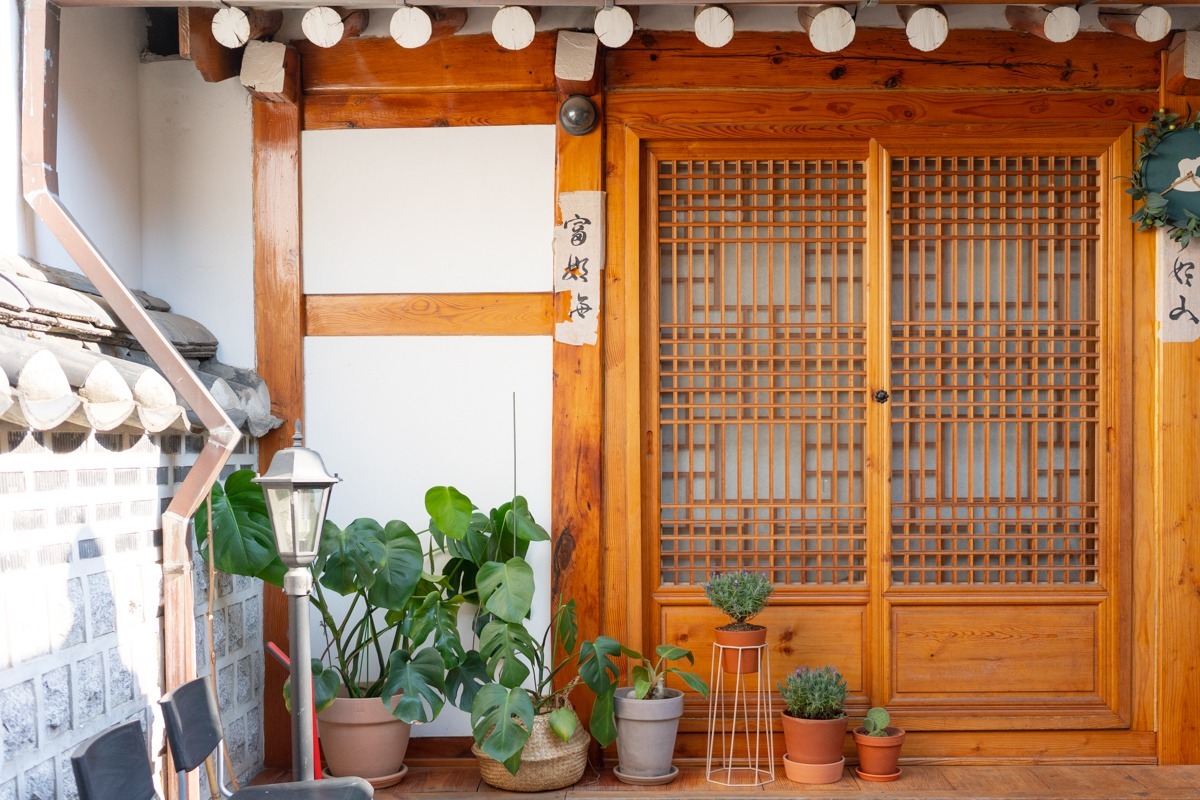 Won: When was this house built?
Dal: it's built in 60s. It's not a traditional Hanok but called city Hanok which is one of the Hanok houses distributed by Jeong Segwon. It's like an apartment today. These houses were built focused on Gangbuk area including Bukchon, Seochon and Jongno after liberation. At that time, Gangnam was a cropfield.
Won: How many times have you moved houses?
Sa: This is the first house we moved in after marriage. It's our second house.
Our first house maisonette structured house that I was living in, and we had tried for months to find an old villa in Seochon after marriage. Then, we heard the news that there was a Hanok lease. You know, house lease is rare. I was so curious. I contacted the owner as I didn't live in Hanok before and I wanted to see. I loved it and I signed the contract on that day.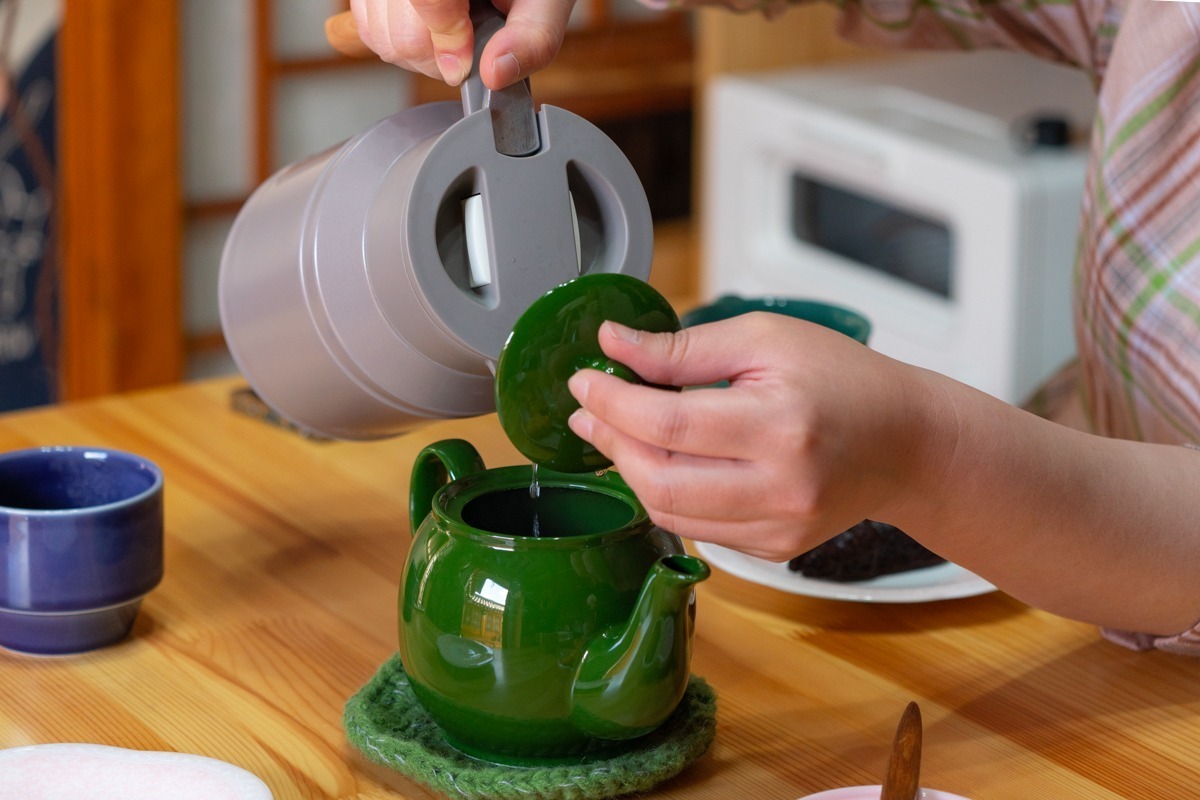 Dal: All the houses were like this. We put the deposit directly when we saw the house in Shinlim-dong as well. At first, we wanted to live in Okin-Yeonlip where there is a mountain on the side and Suseongdong Valley in front.
Sa: That is a very old building, I don't know the technical part exactly, but it is told that the structure of each house in that building is so strong like it is one separate house. Every one of them was attractive, showing different characteristic and we tried to move in because we wanted to do that too.
It was hard to get a house for sale and we even preferred the top floor to make the higher ceiling and to get the better view. We had searched for several months, but we couldn't find the one we liked.
Sa: There was a person who had been living on the first floor for a long time. The common area is in front of the villa. Someone makes a small garden, build a dog house by himself and raise one, and one house grills barbeque on the deck and makes the direct route to home. It is fun to see the spaces of the villa. This house has a flower garden and that house has a lot of potteries.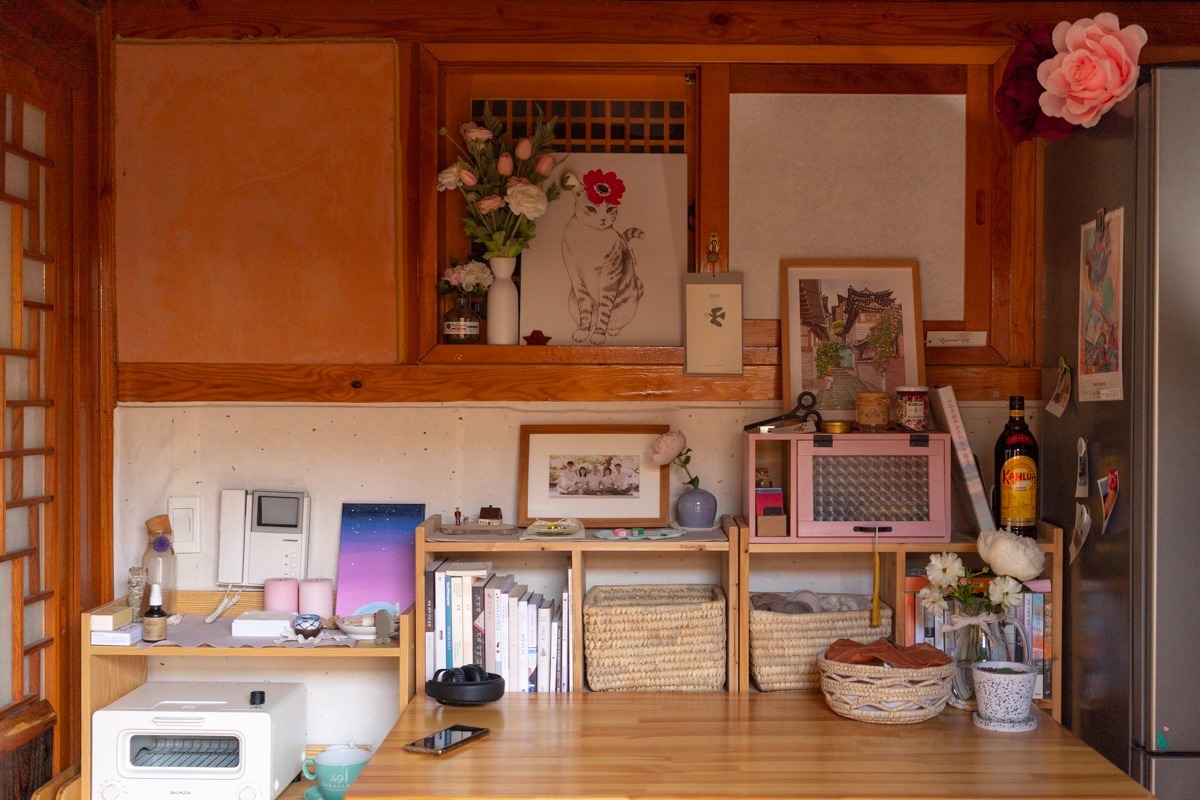 Sa: I was already interested in this area since I was a student. I didn't want to live in an apartment but it is not easy to find an area without apartments in Seoul. However, buildings higher than 4-floors are not allowed in Seochon according to the urban design policy. So we thought that we might not be able to buy our own house, but it would be possible to find some old villas within our budget. I wanted live in a village.
Won: Were you just stick to this area or did you feel unhappy about the previous house?
Sa: I came here because I like Seochon. I only looked for this area, not any other places.
Dal: There are many apartment units in a house in Shinlim-dong where we used to live. At first, we looked for that types, and suddenly one day, we were like 'Let's go to Seochon!'. Since that day, we visited many places in Seochon from Okinyeonlip to very old house that was almost going down, but I think in the end, house is just a destiny. We've been living here almost for a year and even though there are some points which are not so convenient, but I think there are still more positive aspects.
Dal: I didn't like to live in an apartment and I prefer a detached house. I think we kept looking for that type of house and found here at last. Well I don't know where would be the next house though.
Sa: I want to stay here longer. I guess we'll try to find the next house within this area. I have moved a lot since I was a child and this is the first time I feel like I'm finally living in 'my' village.
Dal: Maybe it's not like we feel it's our area, but we went out a lot and got closer to the neighborhoods. They are residents here, right?
Sa: Some of them, yes.
Dal: I feel more affectionate to this area since there are many things I like around here. My wife was having a break after we we moved in here, and I think the timing was great too. Learn different stuff that she wanted to learn while resting.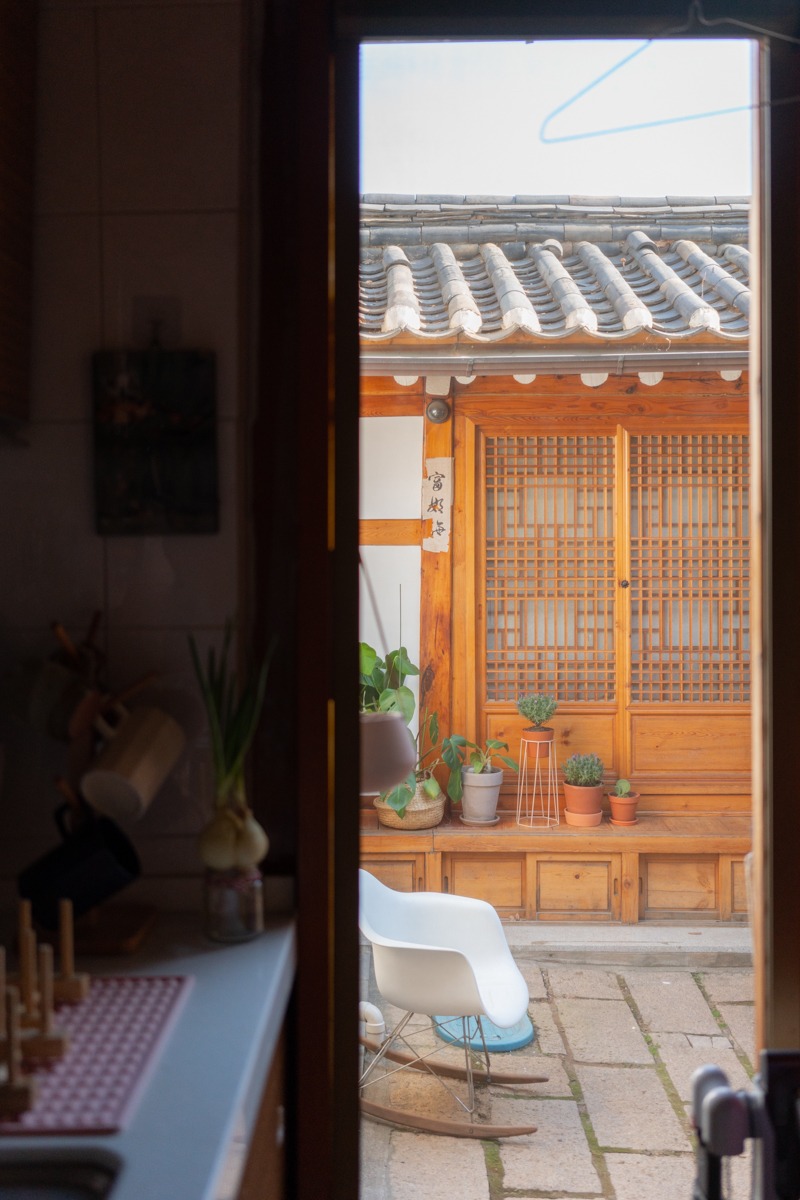 Sa: Moving in here influenced my career decision. I chose a totally different field from the area that I had worked on almost 10 years. Well I already have that kind of tendency though.
Since I started to live here, I got more interested in our culture. I took classes about tea and art history, and visited many places in this area which made myself realize that I wanted to do something related to our culture, and I actually got a job. I'm starting next month!
Won: Daljae, Do you have anything changed since you came to Seochon?
Dal: I met my wife at college. I majored in history while she studied city development. We both had many chances to stay in Jongno. Sometimes we walked from the school to here, talking about preserving history, and did many researches in many places including Insadong, Jongno. In addition, I don't have much memories of living if an apartment. I vaguely knew Seochon, so when she asked me, I was like, yeah let's go. But can we? then at last, sure this would work. And I came here.
I started playing tennis since I moved here and I'm hanging out with lots of good people. At first, I hesitated to join because the people were older than I thought and I was the youngest one.
Sa: In fact, they accepted him because he's young. They needed some fresh blood.
Dal: I came after 7 in the evening as well. It ends after the sunset.
Won: It seems like each of you spend a packed weekend.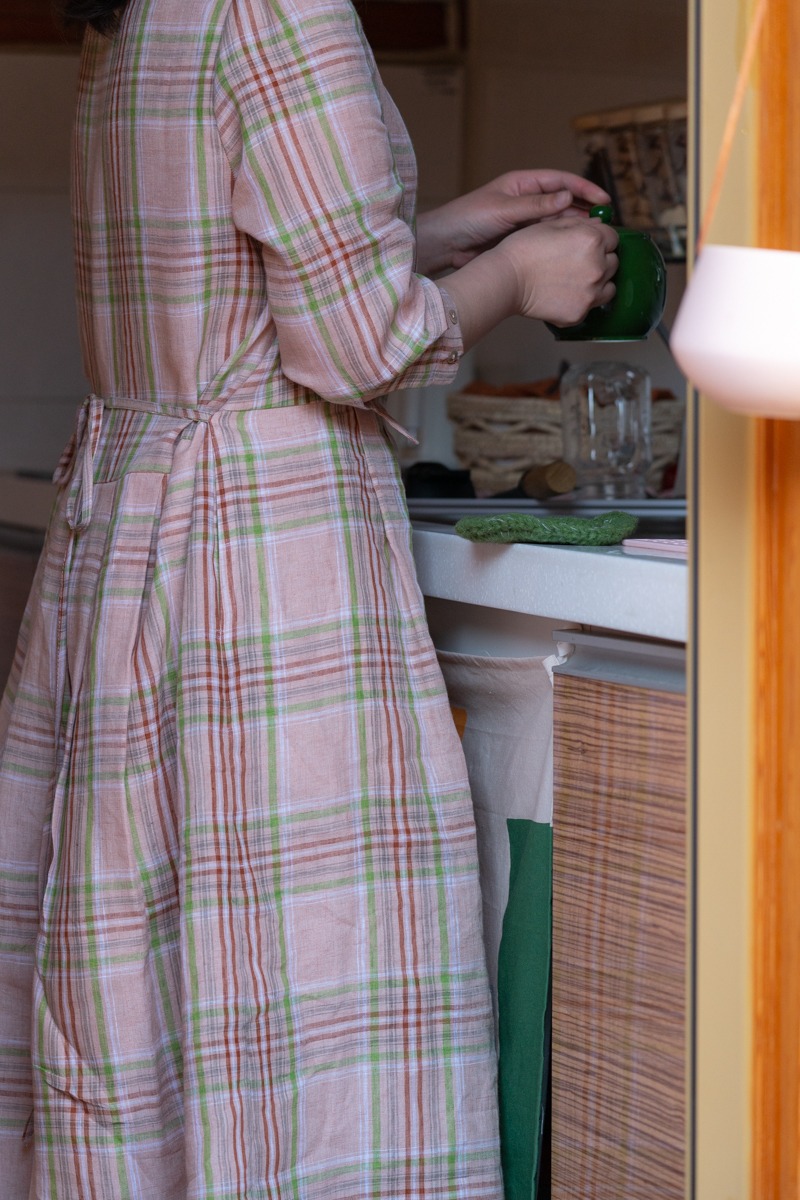 Sa: There are many events here. Lecture, program, visiting, market, there is always some schedules every week.
Since I naturally get almost every stuff around here, I found that I don't need anything at a department store. I'm not interested in the items there. I recently experienced this feeling.
Dal: In the previous house, we went to Costco at least one or two times a month, but we recently visited there for the first time since we got here. We went to a department store as somebody gave us a gift card. However, we ended up not using it because we've been buying things in our neighborhood which makes us think "we can get better ones there". We fail to buy something many times. It's rather like working out. Going back and forth from here to Myeongdong.
Sa: There is a store called 'Gajungsic Fabric'. It's a small place selling products including living and clothing mainly through online, which made of natural materials, and I failed several times to get the one piece dress that I liked because it became sold out immediately. Then they opened the offline workroom last Friday and Saturday, so I lined up with a friend of mine before the opening hour and we managed to get in for the first and second. Thankfully, I was able to buy the dress at the spot that was out of stock.
Sa: 'Ramahome' makes and sells various products made of Lithuanian linen, as well as living items with good purposes to encourage people to love the earth. Sometimes they organizes an interesting plan, such as looking for new owners of unused items, selling local crops, and sometimes you can have opportunities to buy other people's collected items or products. It's like a small exhibition. We ordered a customized curtain for us at 'Ramahome'. it was hard to use usual manufactured curtain in Hanok due to the size issue. In addition, Daljae asked them to use the fabric he liked, and they made such a beautiful one with lots of efforts. I already asked for a bag as well and I don't know when it will be done. (laugh)
Dal: We also often go to 'Okin Dasil'. It's not open all the time, and they told us that they were considering opening a tea house, so we are giving them a pressure to open it quicker.
Sa: I took the class, 'Tea and a Wizard' that I mentioned earlier at 'Okin Dasil'. I am joining as many events as possible since I like the space itself but I really like the owner.
(Having conversations about consumption in Seochon)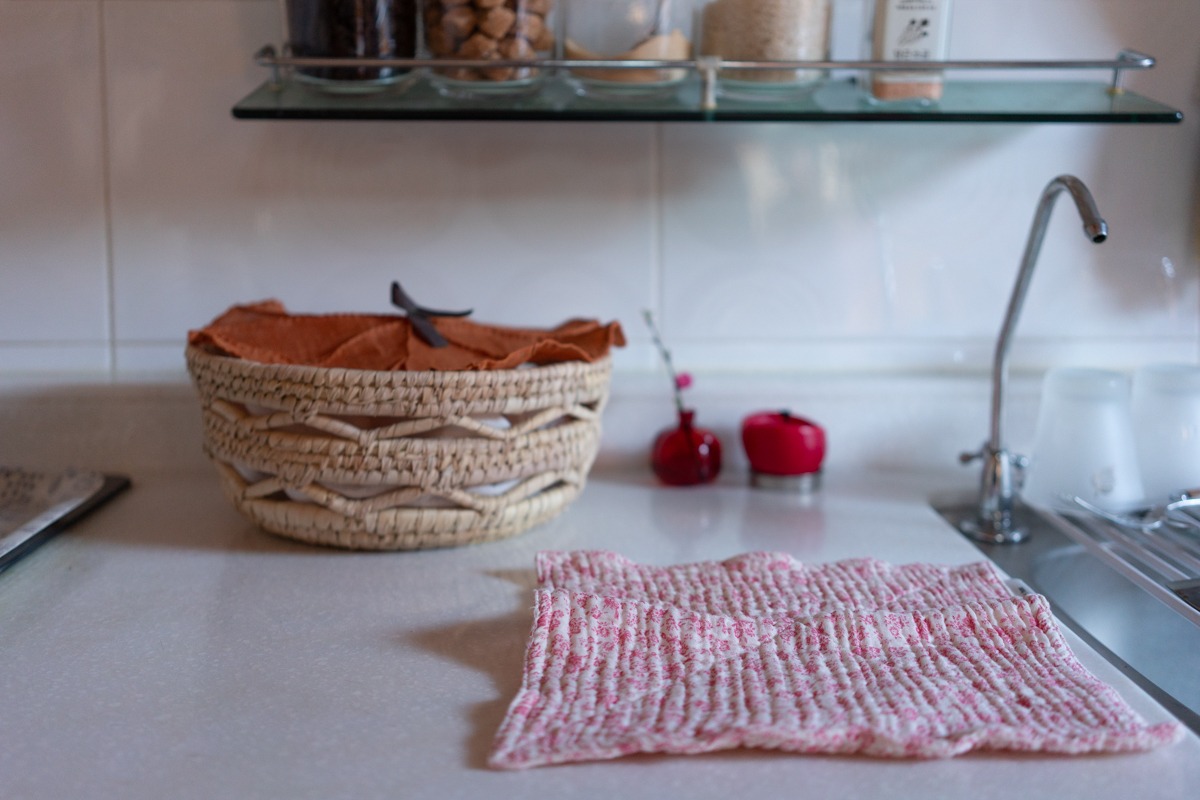 Sa: I don't think Daljae hasn't changed but my consumption pattern has been changed a little since I moved here. If I buy something, I prefer to pick a crafted product with the efforts of an artist, and use it for a long term.
(Introducing the places they make consumptions at)
Sa: I bought this flower in this village, at a small flower shop called 'Ggotmadam'. It's been more than two weeks and the flower is still blooming.
Well, I don't know much about flowers and when I visit there, I can buy small amount like one or two flowers and the shopkeeper explains the flowers in detail. At first, I went there to make a wreath on the main gate, but she suggested to hang a small flower pot because the natural flowers can be blew away by wind and usually they don't remain long. As a result, there is a flower pot instead of flowers. I have been buying flowers at 'Ggotmadam' since I found it so attractive that the person who were supposed to sell flowers actually didn't suggest to buy her products as well as her kind attitude toward the flowers.
Sa: There is a Italian restaurant, 'Duomo' where you can entertain your mouth and mind, enjoying the food with philosophy. Sometimes they open a market. I bought some plates or teapot at a cheap price which seemed used but pretty, and I tried their vegetarian Kimchi as well. This area is full of big and small interesting events.
This is a hand sanitizer and incense from 'Mohospace (Moho)'. Rope incense is to burn it on a customized hook. It gets a considerable amount of smoke. I get advices from them and make cosmetics which is so satisfying. 'Moho' is the place that makes me think about zero-waste and low-waste, like Ramahome. They sell a really wide range of products and organizes various programs, so it is hard to explain what kind of place it is. (laugh)
Well we've talked this much but it's only about the consumption in this area based on the items at home. It won't end If we start to talk about cafe, bookstore, restaurant and classes that I'm taking.
Won: Do you have your favorite space and time?
Sa: The sunset is beautiful. When I open the curtain and burn the incense, the sunshine comes in through the smoke.
Dal: I worked with the Hanok branch at the Seoul City, and they gave me a calendar. One day, I was about to change it to a new one for the new year, and the picture of an alley in the calendar looked so familiar which turned out to be my house. I felt so amazed and happy to find out that I had lived at a house in the calendar on my desk for one year.
Sa: Oh and I mentioned that I do knitting. I posted it on Instagram, and one day, a neighbor told me to check the front door. I went out and found a ball of thread that someone left it as a gift. I got so much thread. I think that's what I like. If I lived another place, I might have not been able to experience this warm relationship with neighborhoods. I feel grateful for that the owner of Ramahome gave me a birthday present, and the boss of Okin Dasil sent me a photo of a place that he thought it would go well with me. I promised him to conduct the mission to certify that I visit there.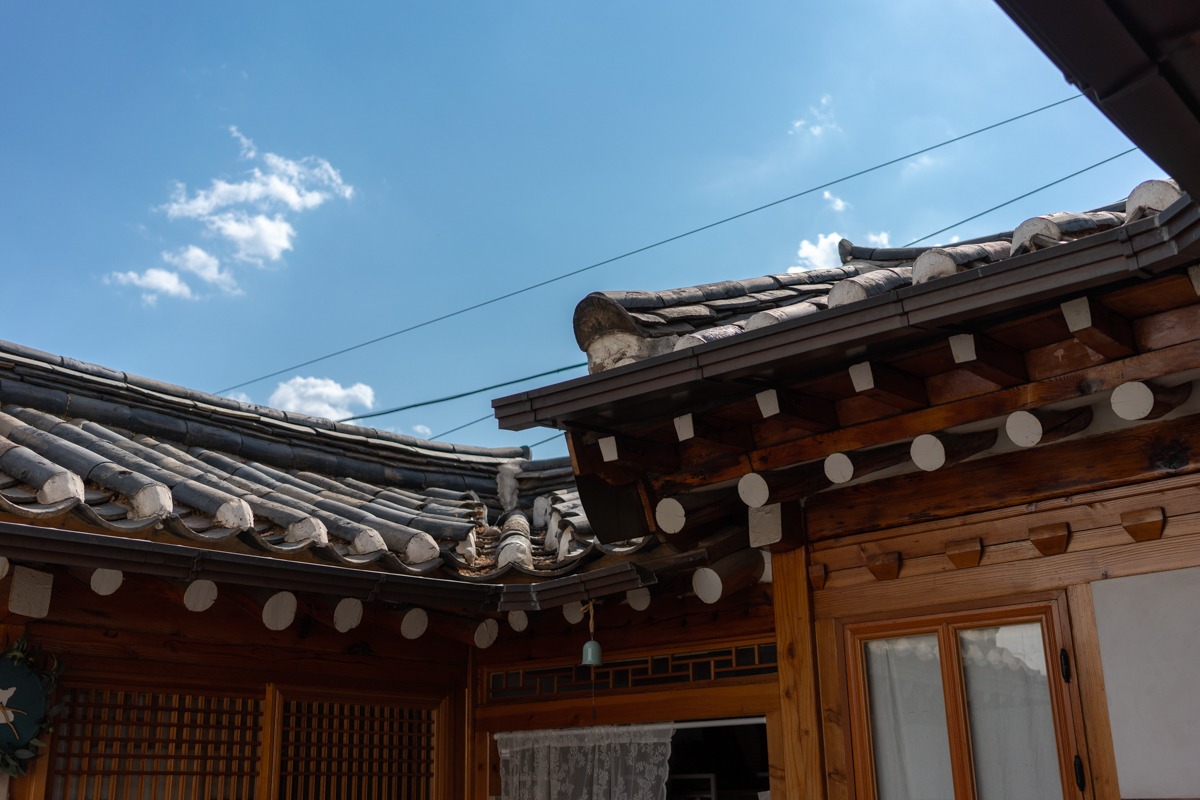 Won: I was going to ask you what is the most memorable moment, but it seems like you got so much episodes.
Dal: It's hard to pick one.
Sa: I think the most memorable moment is when I first visit this house. I overreacted because I just loved it.
*They shared a lot of stories in Seochon even before I asked "How does it feel living in Seochon?". I felt thankful for that they covered a new scenery on my perception of year 2020 where people don't know their neighborhoods even though they are living on the same corridor. I wonder what will happen to them tomorrow.
INTERVIEW DATE / 2020. 04. 26
INTERVIEWEE / @shavertina
INTERVIEWER / Won, Wan
Edited by | SEOCHONYOOHEE Photo by | SEOCHONYOOHEE
© YOOHEE.SEOCHON
Text and photos in this post may not be used without permission. For requests and questions about utilizing content, please contact yoohee.seochon@gmail.com.