Replacing physical contact and spaces, "contact-free" is increasingly becoming a trending keyword. And for safety, it is no longer strange to keep yourself apart from everybody else by at least two meters. Indeed, with physical distance, psychological distance seems to have grown. The recent shift may bring you some sense of emptiness, yet spare time to take a look back upon yourself as well.
People are living through the difficult time of pandemic in different ways. People have stayed at home time for safety. But these days, some have begun trying a few small activities outside of their own. It was part of the trend for the past few decades in Korea to extend veranda and have more space at home. But the pandemic and stay-at-home lifestyle made a complete turnaround. Just like what people did many centuries ago in Korea, people began embracing what they could find outside of their home.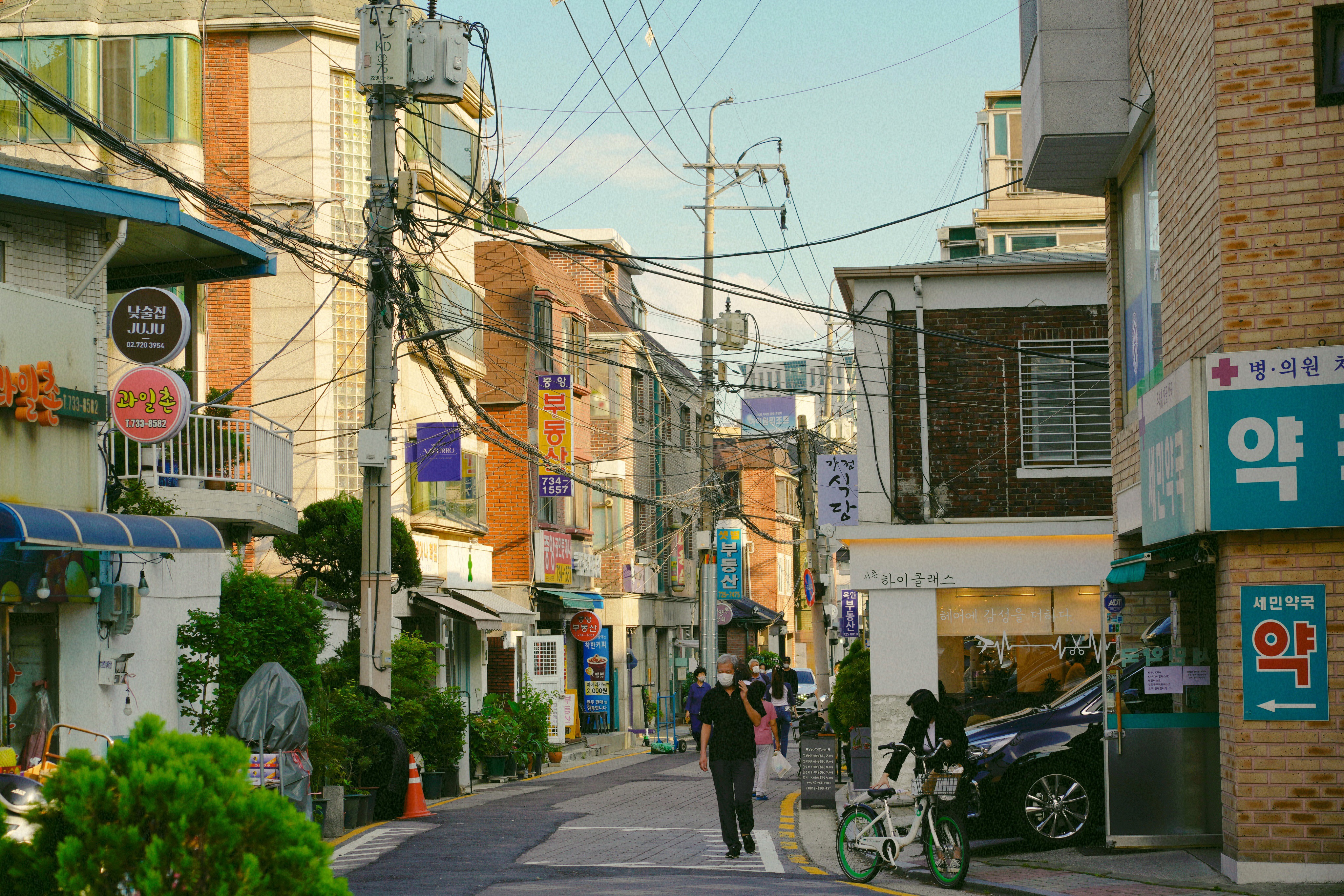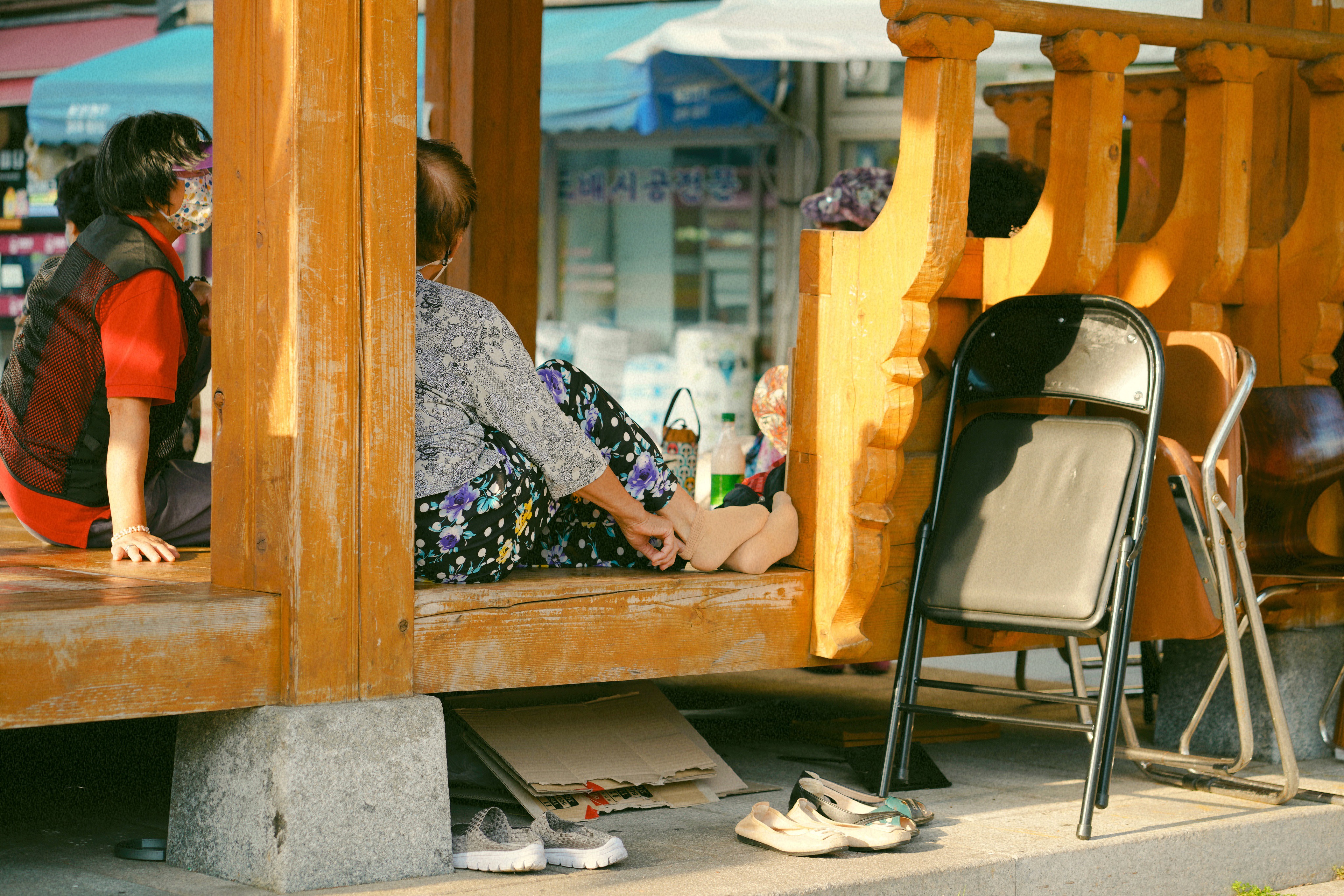 In the distant past, to connect with the outside world, enjoying breeze and sunlight, Koreans would make wooden floors and liftable doors called deulmun at their homes and build pavilions, nugak in every corner of villages. The pavilion in front of Tongin Market may have been built on such extent. The pavilion gives a panoramic view of the neighborhood in friendly atmosphere under the sky. And the breeze after the scorching hot summer tickle people's face.
It is often said that the neighborhood in Seochon was divided by the pavilion. The one north of the pavilion was named Nusang-dong, while the other in the south, Nuha-dong.* The simple naming idea sounded all the more attractive. And living up to the simple idea, the pavilion seems to attract simple yet fascinating stories of everyday life. It can be as simple as who are in for the card games and who is bringing what kind of snacks to pair with drinks. Indeed, it takes nothing complicated to find a heaven for yourself. However simple and plain it may be, so long as you are happy with what you have got, you get to create your own haven.
*Nuha-dong and Nusang-dong: the name came from a story behind a pavilion once stood in the area. The pavilion was known to be part of of Ingyeong-gung that had been built during Joseon Dynasty in the seventeenth century.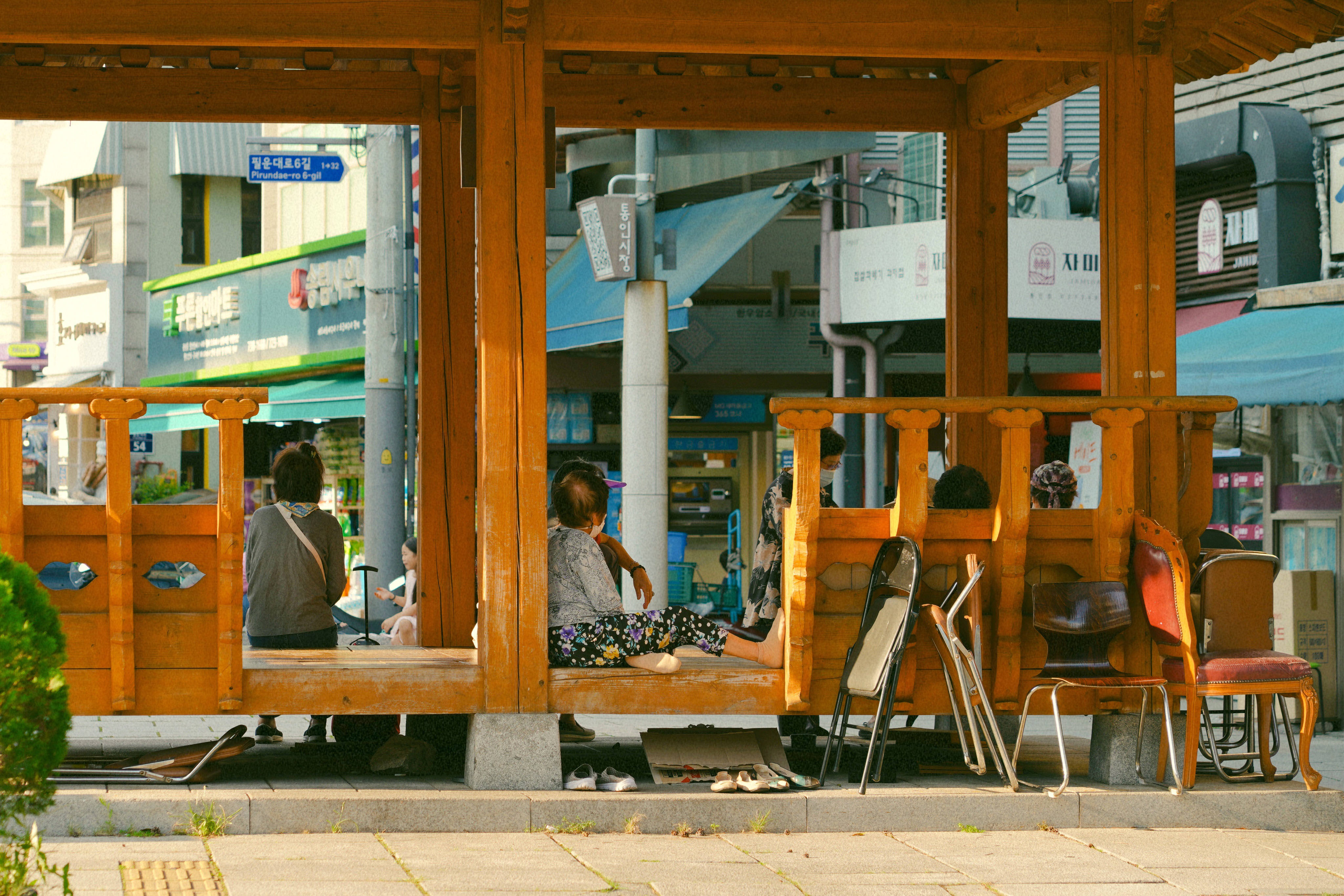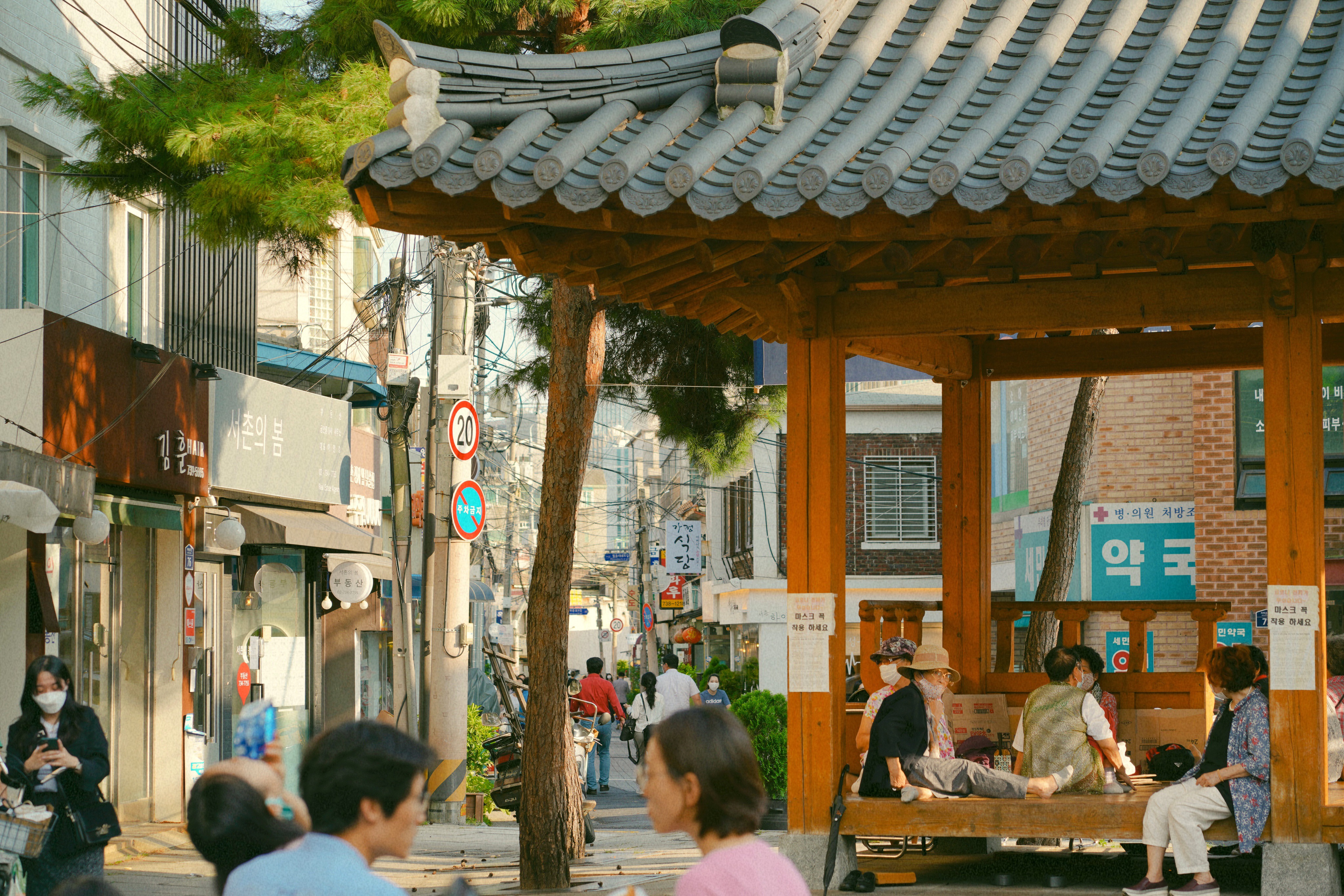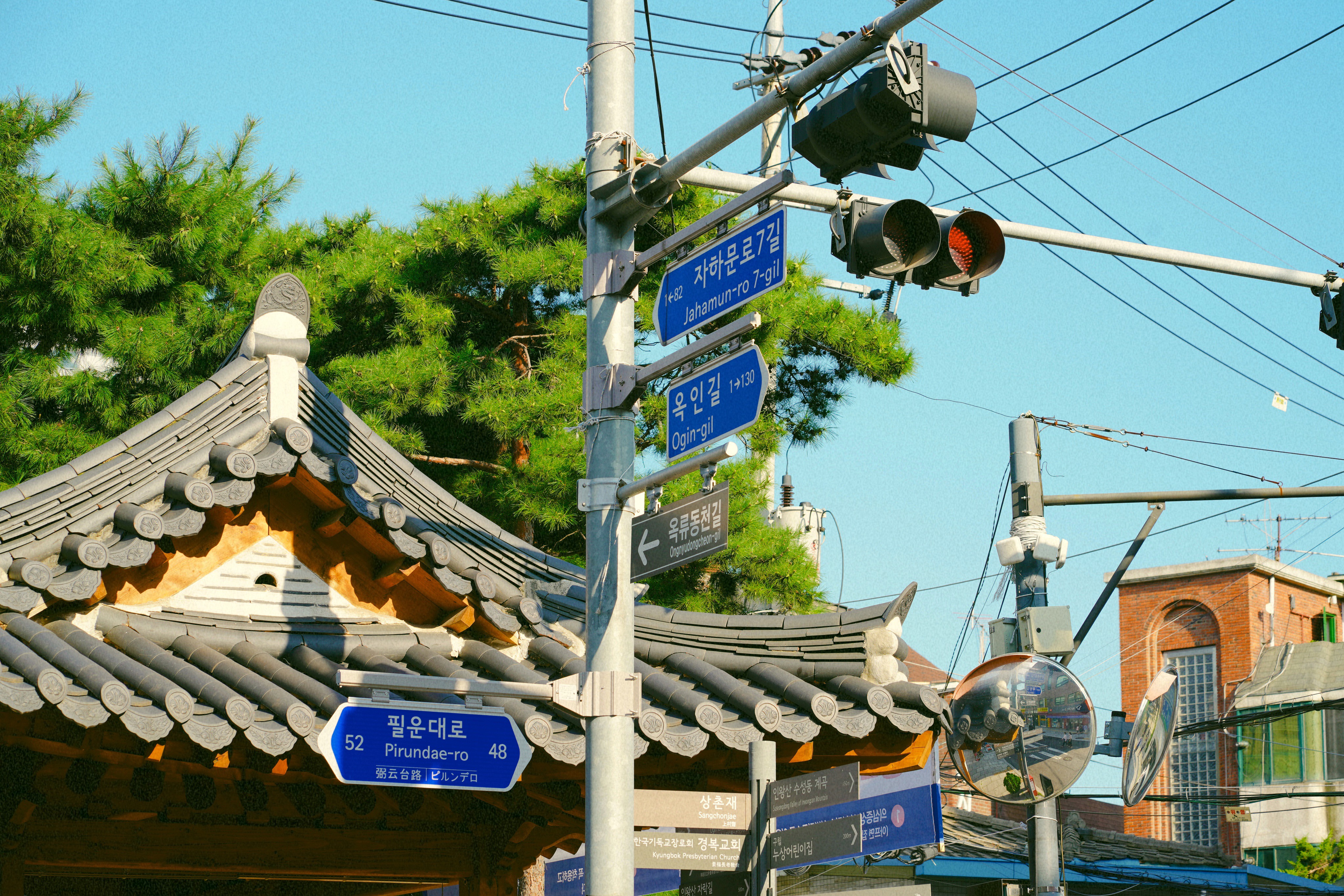 In Korea, you are likely to find a pavilion in a deep alley or in a picturesque landscape. Each one is standing in a perfect spot that you would find yourself astonished. And then you would envy how idle and relaxed the wealthy and established may have been in the past, enjoying drinks and poetry. The design idea of pavilion became inspiration for building ancient homes in Korea as well. Upon observing wooden floor areas in Korean traditional houses like numaru and daecheong, you would learn how flexible the housing idea was. The walls could either be lifted or slid to connect rooms to the outside world, extending endlessly to the nature. In this sense, it is not a "luxury" for anyone to enjoy outdoor activities such as camping out or surfing in modern days.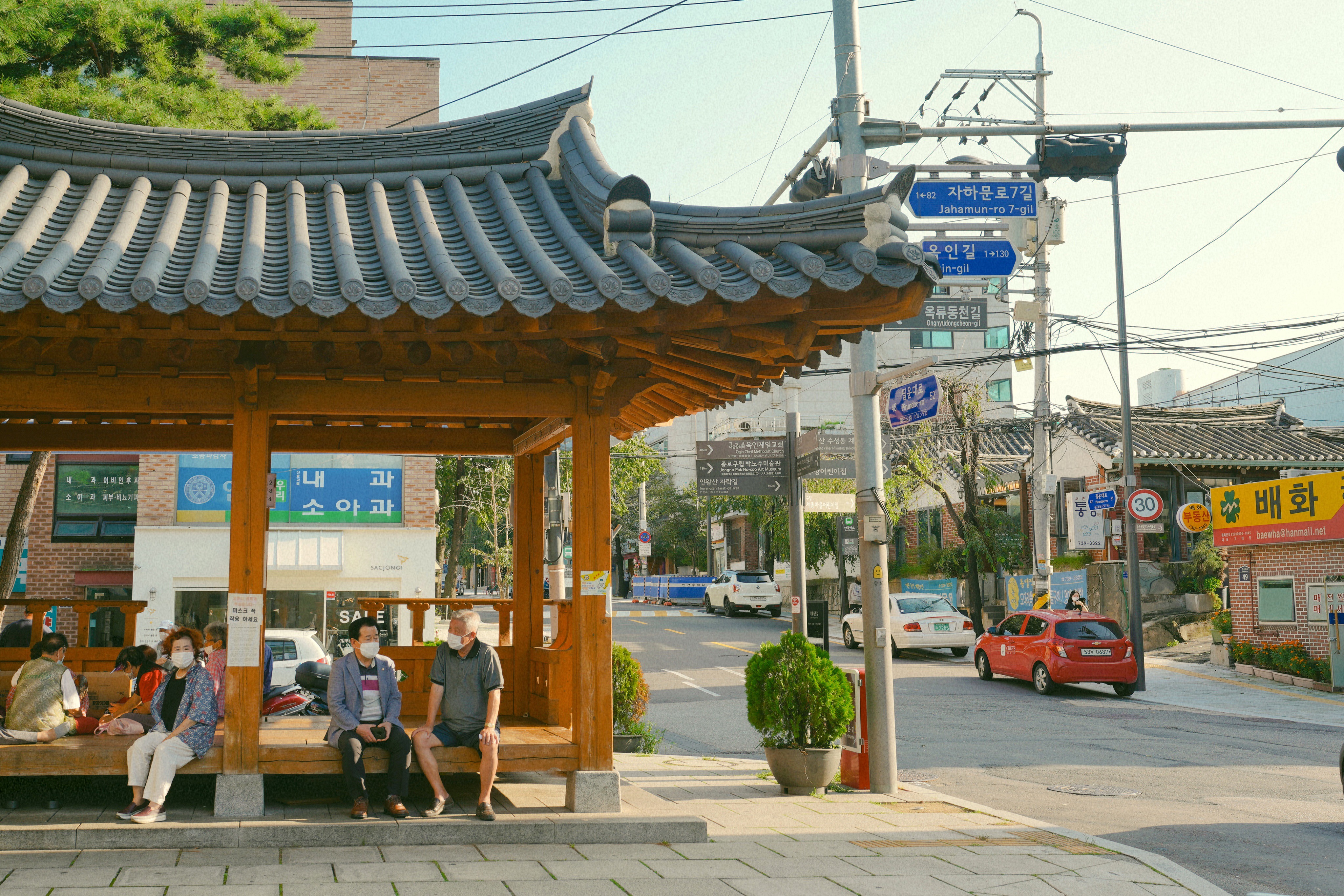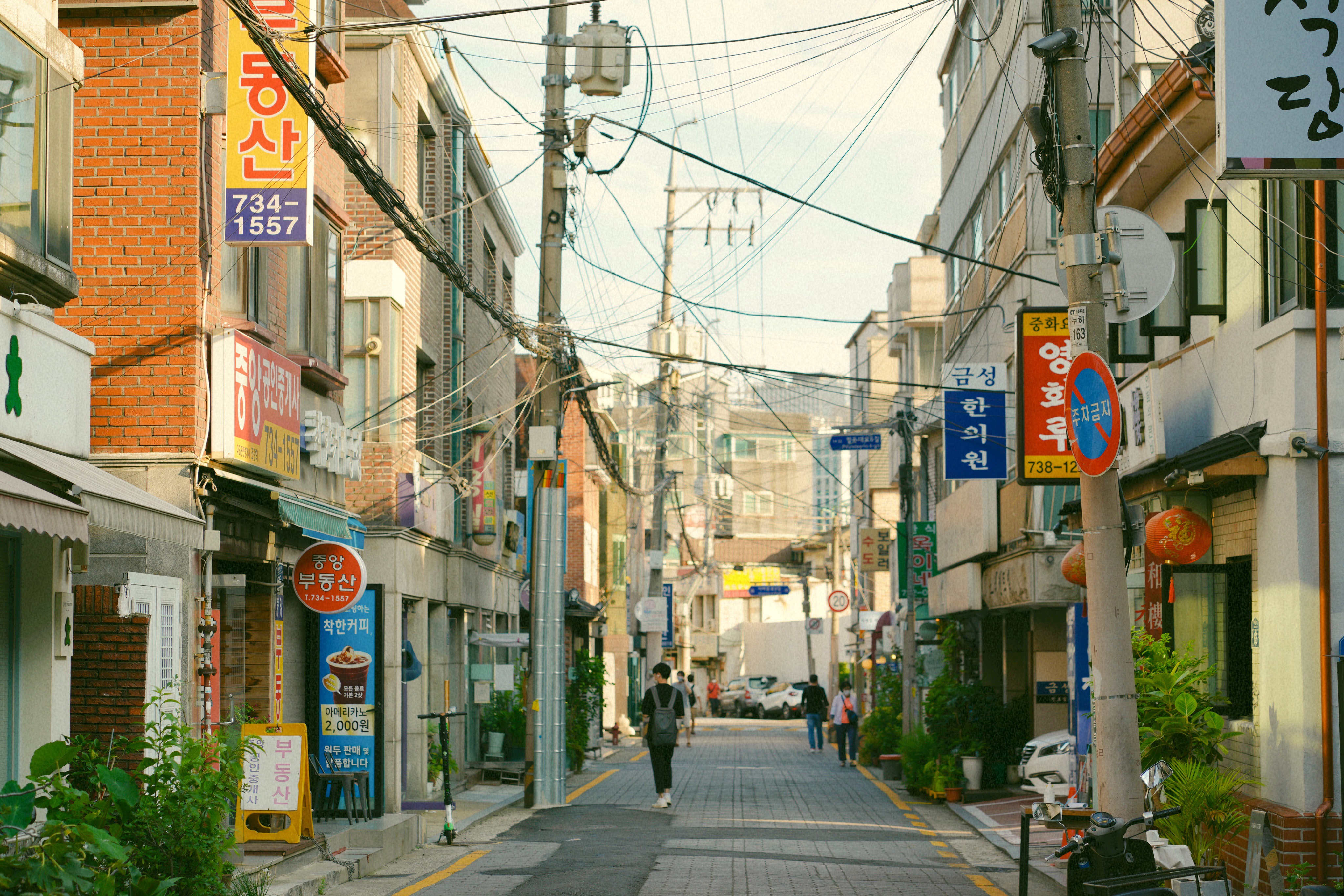 From a spot across the pavilion, I could see a grandfather sitting with his granddaughter for a rest, a man passing by with his bicycle, a woman making a phone call and a child with her mother munching on a donut. What I spotted from the scene was the relationship that would never cease. These kinds of relationship shall be filled with warmth and continue, regardless of lack of physical contact due to the lockdown. And even with medical masks on, people kept building their own memories with their loved ones. So, if you miss your loved one, don't just say you miss them - spare a few minutes to sit in the pavilion in Seochon and call to say hello.
[Yoohee Spot: Nugak]
Pilwoon-daero 6 gil 3, Jongno-gu, Seoul (the garden is under construction)
EDITED DATE / NOV 10, 2020
SPOT / @마을누각
EDITER / Won
Edited by | SEOCHONYOOHEE Photo by | SEOCHONYOOHEE
© YOOHEE.SEOCHON
Text and photos in this post may not be used without permission. For requests and questions about utilizing content, please contact yoohee.seochon@gmail.com.